Posted by Mac of All Trades Tech Team on Oct 28th 2020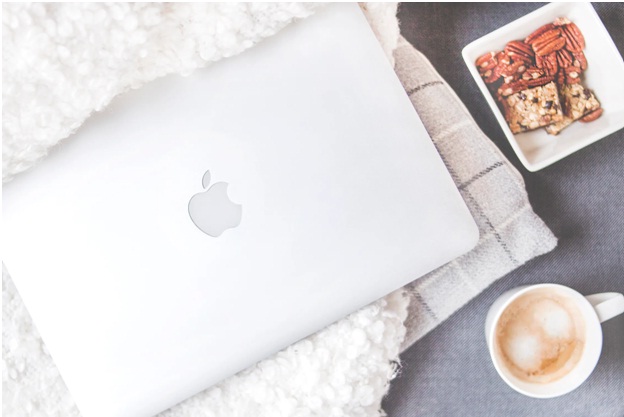 Keeping an eye out for a deal on the latest iPhone or waiting for a quality MacBook sale in order to get the devices you need? It's always worth getting a deal on a high-quality smartphone or computer if you can, especially when it comes to Apple products. While these devices can definitely improve the way you stay in touch with your friends or tackle work tasks, they do often come with a hefty price tag.
This quick guide will highlight some of the reasons why it's worth taking the time to find great deals on MacBooks and other Apple products, as well as some tips on finding the devices you need this season. Whether you are holiday shopping or simply need a reliable computer for work or school, this guide will provide some insight for you.
Why It's Worth Looking For a MacBook Sale
MacBooks are known for being sturdy, dependable, and highly efficient laptops that are suitable for a wide range of tasks, including professional work. You often see these quality machines in web design studios and agencies that prioritize efficient computing. However, what's also true is that these computers can often be somewhat expensive when brand new.
If you are intending on getting one of these machines, expect to pay a hefty chunk of money unless you're savvy enough to find a good MacBook sale. Of course, there's nothing wrong with paying full price for an Apple product, as you know you are going to get a dependable device that will last you for years. The only caveat is the cost. If you can justify it, great. For most consumers however, finding a deal on one of these Apple computers will be well worth the time.
You could settle for a less dependable computer for a fraction of the cost, but who wants to deal with that kind of hassle? There's a reason why MacBooks and iPhones are so popular despite their typically high costs. They are designed for rigorous use and will actually do what you need them to do, which is not always the case with certain cheaper devices.
Simply to avoid the hassle, most consumers would much rather just spend the extra money and be done with it. There is something to be said about buying for quality rather than convenience, and when it comes to Apple products, this is certainly the case. While they do often run rather expensive, you know what you are getting. MacBooks in particular tend to outshine the competition, and always come equipped with powerful processors and plenty of memory. With this better hardware naturally comes a larger price tag, it's simply unavoidable.
That is unless you find a deal on one of these great machines. This is why events like Cyber Monday draw so much attention, because the chance to find a reliable high-quality computer such as a MacBook Pro 15" at a reduced price is like a dream come true if you are on a tight budget. It's easy to say "just pay full price" but for many consumers, this is just not a logical option. Finding a solid MacBook sale then just makes more sense, especially if you are budgeting for the holidays.
High-end smartphones like the iPhone fall into this category as well. You could walk into a store and walk out with a brand new iPhone, but at what cost? If you are thinking about getting a new phone but only have so much to spend, waiting for the right iPhone sale or special deal is probably the smart move. This is especially true if you don't need the absolute latest edition of the iPhone and would be perfectly happy with one that came out two or three years ago.
Finding The Apple Devices You Need Online
If you have been scouring the Internet looking for a great deal on MacBooks or other Apple products, you're in the right place. Here at Mac of All Trades, you will find an incredible assortment of different Apple devices, such as Apple MacBook Pros, MacBook Airs, and even iPhones, all at affordable prices.
All of our Apple products are certified refurbished and reasonably priced, making them the ideal gift for the holidays or an excellent buy for yourself if you have been on the hunt for a decent laptop or a new smartphone. Regardless of the kind of device you need, you don't have to pay full price if you know where to shop. Here at Mac of All Trades, we make it easy to find great Apple computers and iPhones at sale prices every day. Simply take a look at our selection yourself or call us at 800-581-8987 for more information on which of our Apple devices would best suit your needs!