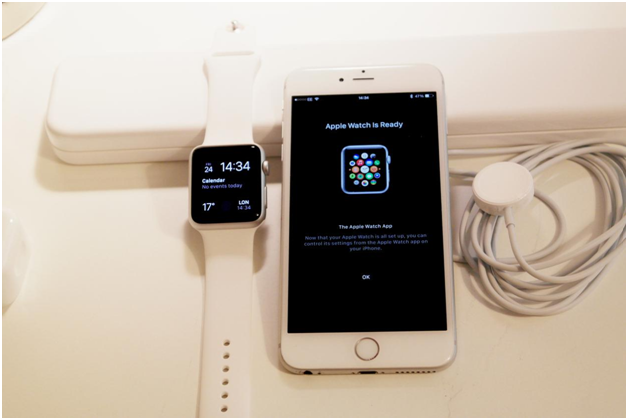 As Jean-Luc Picard, captain of the starship USS Enterprise once said: "Things are only impossible until they are not." The Apple Watch, when it debuted in 2015, was the sort of invention that had been long-heralded. We'd read about small portable computers in H. G. Wells; we'd seen some of the like in the science fiction films of the 1980s. Still, the Apple watch blew us all away. It operated as an accessory and a complement to smartphone technology, using the iPhone's wireless connection to perform such functions as call or text. Series 3 LTE Watches upped the ante, improving their connection capability. These watches are able to connect directly to a cell network, removing its need for an iPhone to perform.
The Apple Watch came into development as a result of Steve Jobs' hospital stays. Mr. Jobs came up with the concept of a fitness tracker that would be worn on the wrist. This was the seed of the idea. Over the next five years, the design changed considerably. The project was shepherded through development by Jony Ive, Apple's Chief Design Officer—a dapper, artistic man who designed basically every "i" product, including the iMac, iPhone, and iPod. Apple's current burnished aluminum design aesthetic owes its life to Mr. Ive.
At Mac of All Trades, we sell Apple iPhones Watches in every series.
The Series 0 Apple Watch was introduced by Apple CEO Tim Cook in 2015, during a media event, in which he used Steve Jobs' coy phrase: "one more thing," which was always said before the introduction of a revolutionary product. (Think: iPhone, iPad, iPod). The phrase garnered a standing ovation from the crowd, even before the watch was shown in the presentation. The 0 series was released in three editions: Apple Watch, Apple Watch Sport, and Apple Watch Edition. The Apple Watch was your standard smartwatch ((by which I mean an astonishing piece of technology). It told time, took your heart rate, synced up with your iPhone. The Apple Watch Sport was made from slightly different, somewhat less flashy materials, but functioned just as well as the Apple Watch. And the Apple Watch Edition was a super-luxury model priced at upwards of $10,000, with a casing of eighteen karat gold, and a screen of sapphire crystal.
The Apple Watch Series 2 was announced in 2016, at an Apple Keynote. Though its form did not change significantly, the series 2 added GPS capability, improved water-resistance, and an upgraded processor. Continuing with the Watch's focus on healthy living, the series 2 was rated water-resistant for swimming, and Apple developed a number of algorithms to track laps, swim pace, and calorie burn as it relates to the user's preferred type of swim stroke. The built-in GPS helped to record distance, pace, and speed for outdoor workouts. On completion of a workout, the Watch could display a route map that tracked variations in speed along the route. The upgraded processor made the series 2 fifty percent faster, and an enhanced graphics processor made the display much crisper. This watch also included the Breathe app, which was designed to encourage deep breathing exercises that would help with relaxation and stress reduction.
The Apple Watch Series 3 was released in 2017. It added built-in cellular to the Apple Watch, making it a truly independent device. This health and fitness technology is the perfect companion for a run, a few laps at the pool, or whatever exercise or health activity its user partakes in. Series 3 allows its users to make calls, receive texts, and much more, even without an iPhone nearby. Again, the processor was upgraded, making the Series 3 seventy percent faster than the Series 2. The Series 3 features an updated Heart Rate app, which includes measurements for resting heart rate, recovery heart rate, walking heart rate, and the user's elevated heart rate while exercising. The user can receive notifications when their heart rate rises above a certain threshold. The Series 3 also includes custom settings for High-Intensity Interval Training and swimming laps.
At Mac of All Trades, we sell refurbished Apple iPhones Watches at a fraction of the store price. Our rigorous refurbishment process includes a 40-point proprietary inspection that ensures the functionality, as well as the quality, of our products. Each of our Apple iPhones Watches is graded and assigned a condition from Good to Excellent. Ever since our business opened, way back in the 90s, we have been a source of top-of-the-line Apple products and quality customer service. With each of our products, you receive a complimentary hardware warranty and 14-day return policy. We strive each day to be the best source of Apple product knowledge around, and we use that knowledge to find you deals on refurbished Apple products. In addition to Apple Watches, we also stock iMacs, MacBooks, iPads, iPhones, and more.