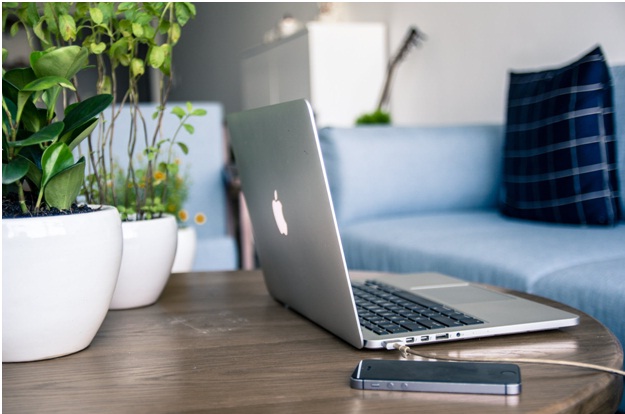 Whether you have had your Apple Mac computer for a while now or recently purchased one that you have had your eye on, you want to take certain steps to ensure that you have what you need on hand to ensure your Mac always stays functional.
Spare Mac parts can be useful to have around, especially if you rely on your computer for important business. While Apple products are well-made, they can fail like anything else. More specifically, certain parts of your Mac such as the power supply are liable to go quicker, so instead of replacing the whole machine, you can simply trade out the part instead.
This is not only a cost-effective option, it is also far more convenient. We get attached to our computers and get used to how we have certain folders and programs set up. Having to purchase a brand new machine just because one part failed doesn't really make that much sense if you think about it. While some parts are not easily replaced and do warrant a new computer purchase, certain parts and accessories can merely be switched out.
This quick guide will detail how important it is to invest in your Mac by making sure you have the right parts on hand when you need them most. If you are a regular computer user and rely on yours to perform your daily tasks, be them for work, school, or otherwise, you should have all of the right accessories and parts on hand to keep your machine up and running even when something goes awry.
Getting the Most Out of Your Mac
There are many ways you can enhance your Mac simply by having the right parts around in case something goes missing or breaks. Whether it's the power cable or actual power supply, your keyboard, mouse, or even an optical drive slot, having the proper parts on hand could save you time and hassle.
Switching out certain Mac parts may seem intimidating and you rather pay a fortune getting your Mac repaired at one of those little shops in your local department store. Understandable but not necessary. There are plenty of videos and tutorials online that can teach even a complete computer amateur how to perform simple tasks such as replacing a power supply. This isn't something you need to worry about.
In fact, as a responsible Mac owner, you do want to go out of your way to have the right accessories on hand and know how to install them yourself. This way if something happens to your machine, you will have a better understanding of what it needs in order to be fixed.
More often than not, your Mac will only need a replacement power cable or something similarly easy to correct. Having the right backup Mac parts in your home can get you up and running again in minutes without having to go a few days without your device. This is simply a smart way to invest properly in your Apple Mac and get the most out of it.
Essential Mac Parts You Want to Keep Around
So what exactly are the Mac parts that you should keep on hand that could prove useful in a pinch? You should definitely start off by investing in a backup keyboard and mouse, because these accessories are the most liable to go missing or have some issue pop up that you won't be able to correct without professional help.
The other important parts you may want to consider having around involve the power to the device, such as batteries, power cords, and power supplies, depending on which device you are using. These areas of your computer are common fail points and might be considered the "weakest link" in terms of reliability. By having them on hand in case of emergency, you won't have to suffer through any delays if one breaks.
By taking the initiative and having the proper parts for your Mac available when you need them, you can certainly save a few headaches and stressful situations. In case you don't have these items on hand at the moment, remember to take a look through our Apple parts right here in our online store. At Mac of All Trades, we don't simply carry high-quality refurbished Apple computers, but much-needed parts and accessories as well.
In terms of having what you need to make sure you get the most out of your Mac computer at all times, we are your go-to source for everything you need. If you need a particular part or have any questions in regards to how we can help you, give us a call at 800-581-8987 today and we would be glad to assist you.