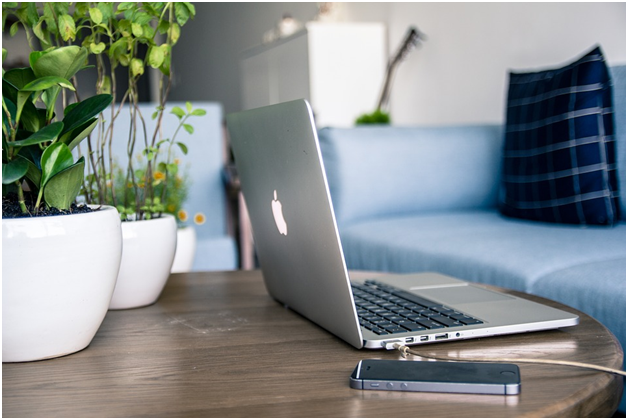 These days, it's hard to imagine going without some kind of computer or mobile device, especially if your job or other responsibilities rely on digital communication or software. For most of us, a laptop is just another essential part of our life, not merely a creature comfort. So if you are in the market for a new device or a replacement, you should understand the advantages of refurbished laptops compared to newer models.
Your main concern when purchasing a new laptop is always going to be: can it do the job you're asking it to do, without causing you undue frustration? This is important because our reliance on older models is what creates workplace issues and stress when there doesn't need to be. We may have it instilled in us not to replace such expensive pieces of equipment, but the thing about digital technology is that it is always rapidly evolving.
The laptop that was state-of-the-art five years ago may not be performing at the level you need it to any longer. And if you deal with a sluggish, glitchy computer for long enough, it's going to drive you up a wall. Merely trying to open a web browser and answer your email will become a Herculean task that will have you reaching for your second cup of coffee before your morning meeting even begins.
If you want to avoid hassle like this and actually get the most out of your computer, you have to accept the fact that replacing these devices is just another part of life now. 20 years ago a computer may have been a rare purchase, but these days it's almost expected that you will need upgrades and replacements every now and then in order to keep up with the demands of your job, school work, or even gaming.
Once you realize that you need a new laptop however, you will quickly realize that it is inefficient and not very smart to always purchase the brand new models. If you are truly looking for a powerful, reliable device, refurbished laptops are always the way to go. You will be getting the power and efficiency of a newer model without the same steep price tag.
Are Refurbished Laptops Just as Good as New Ones?
The perception is that refurbished devices are shoddy returned devices that are subpar compared to never-opened and never-used items. However, in the world of mobile devices and computers, this is far from the case. In most cases, a refurbished model is just as reliable than a new one, if not more so. This is because while a new model is indeed factory tested, certified refurbished laptops are put through a rigorous amount of cleanup and testing to return them to proper standards.
When you purchase a refurbished device from us here at Mac of All Trades, for example, you are receiving a laptop that has gone through an extensive two-stage cleaning process and even a quality assurance inspection to ensure maximum satisfaction.
In other words, the device you ultimately select will meet all of your needs and expectations, and save you money at the same time. Given how expensive brand new computers can be, finding a solid deal on a high-quality laptop such as a MacBook Pro is definitely worth it.
Where to Find the Best Deals on Refurbished Laptops
For the best quality Apple laptops, devices, and accessories, you can trust in Mac of All Trades to provide a superior experience. There's no reason to rely on expensive department stores with limited selections for your laptop needs. Here at Mac of All Trades we have an impressive selection of Apple devices that will meet all of your needs, and which you can wholly rely on to perform up to your expectations.
There's certainly no shortage of locations where you can find Apple laptops and other products, especially online, but you're not going to find the kind of selection and quality featured here at Mac of All Trades anywhere else. When you want a laptop that actually helps streamline your life and cures your headaches instead of causing them, we have just the laptop for you.
Quality is essential when it comes to computer devices, which is why we go above and beyond when it comes to our refurbishing process. When you purchase a device from us we want you to feel as if it is brand new, and 100% up to the tasks you have planned for it. Whether you need it for on-the-go office work or rigorous design work for a college project, our laptops will help you get the job done.
For the best selection and highest quality Apple Mac laptops and mobile devices, Mac of All Trades is the online resource for you. If you have any questions about our products or our refurbishment process, reach out to us anytime at 800-581-8987.