Posted by Mac of All Trades Tech Team on Mar 3rd 2021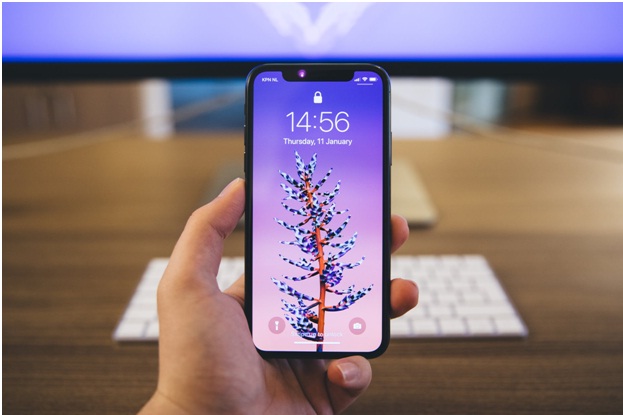 Are you in the market for a new iPhone but don't want to spend a ton of money to get one? These days, it's hard to argue against wanting a reliable smartphone. We're long past the days when these devices could be considered optional.
Between staying in close contact with friends and family, keeping track of daily tasks, managing finances, entertainment, and a host of other uses, smartphones have simply become a part of our lives. However, if you actually want to get a reliable one without breaking the bank, it might be worth it to buy a refurbished iPhone rather than a brand new one.
This short guide will cover some of the pros and cons of purchasing refurbished iPhones and why so many people prefer Apple products over the competition, and how this may weigh into your purchasing decision.
Why Apple iPhones Are Worth Buying
There's a reason why iPhones are considered to be the cream of the crop when it comes to smartphones, and have been for quite some time now. Between their high-quality components, sleek designs, superior craftsmanship, and overall functionality, Apple's signature line of smartphones simply get the job done like nothing else.
Even with such strong contenders on the market such as the Pixel and the Samsung Galaxy lines of phones, most people simply prefer iPhone based on specs and reputation. Many smartphone users even consider the Apple version of popular apps like Instagram to be superior to their counterparts on other platforms. There's no question that there is simply something different about how iPhones handle, and it's noticeable enough to make diehard fans out of millions of people.
So if you are thinking about getting a new smartphone, there's nothing wrong with wanting one as reliable as the iPhone. This is no longer a "luxury" purchase, because we depend on these devices to perform any number of important day to day tasks. They have wormed their way into our lives and for better or worse, a cheap-quality phone hinders us from enjoying the complete smartphone experience.
Is it worth it to buy a refurbished iPhone however? Will a used or previously owned device really provide the same kind of experience as a new model?
The Pros of Buying a Refurbished iPhone
If you are looking for specific pros in regards to buying a used iPhone that's been properly refurbished, there are actually quite a few.
The first major benefit of course is that you will be saving a ton of money. Refurbished iPhones are significantly more affordable than brand new ones, which can be a deciding factor when it comes to purchasing a new phone, especially if you are on a tight budget.
If the iPhone gets one consistent critique it's that it is considered an expensive smartphone. While this is for good reason of course, it's nevertheless a factor that can influence people who are shopping around for a new device. The truth is that many new iPhones cost too much to justify buying them for some people, which means that settling for a less-than-optimal experience is the only solution.
Another key benefit of buying a refurbished device is that you may have a far greater selection to choose from. When you typically step into a store, they may have a handful of newer phones to select from, and very little else. What if you only need the functionality of the iPhone 8 or a different older model? Buying refurbished allows you to have more control over the device you end up with, which can also influence how much money you are willing to spend as well.
This leads into another reason why purchasing a used smartphone can be so beneficial. You have a much higher chance of ending up with a device that properly suits your needs. One major issue with purchasing a brand new iPhone is that you are likely going to walk away with a phone that does way more than you need it to. When you purchase refurbished, this isn't an issue.
The Cons of Buying Refurbished Phones
Are there drawbacks to buying a refurbished iPhone? Not if you are shopping at a reputable location where all of the phones are certified refurbished and backed by a warranty. This is how you know you will be getting a quality product that you can rely on as if you just walked out of the store with a new model.
Outside of the allure of buying an untouched, brand new iPhone, there are no direct benefits to purchasing a new one. A properly refurbished phone will have all the power and features of a new one, at a lower price. For anyone interested in getting a reliable smartphone without having to pay an exorbitant price, this is by far the best method.
You're in the right place if you want to buy a refurbished iPhone for yourself. Our store here at Mac of All Trades has a great selection of used iPhones, all of which have been thoroughly tested and backed by a warranty. Take a look through our store and see for yourself!