Posted by Mac of All Trades Tech Team on Nov 22nd 2021
It may once have been simple to decide between a MacBook Air and a MacBook Pro, but those days are over, especially as Apple continually updates and evolves these lines. While once the MacBook Air was a champion of light work, reading, surfing, and basic tasks, and the Pro was a more powerful computer, capable of more extensive visual rendering and RAM-heavy tasks, today those lines are blurred.
Since 2020, when Apple introduced a MacBook Air with an Apple M1 chip, the MacBook Air line has looked a lot more powerful. Now, the Air is a lightweight powerhouse that is portable, convenient, and offers impressive performance and battery life.
But a lot has stayed the same. Let's take a look at some key features to see whether it might be wiser for you to buy a MacBook Air or a MacBook Pro instead.
Key MacBook Air Specs
The MacBook Air has been produced in both 11 inch and 13-inch models, though today, Apple only produces 13-inch models, with a 2560x1600 LED-backlit Retina display, with P3 Wide Color and True Tone Technology.
Today, the MacBook Air features Apple's M1, 8-core CPU, which has been highly acclaimed for its speed - boosting CPU, GPU, and machine learning performance.
They're available with anywhere from 256GB SSD to 2TB of storage and either 8 or 16GB of memory. This gives you tons of room for storing local apps and files, and plenty of memory for running those applications - but not quite as robust as some other laptops (like the Apple MacBook Pro), especially for running resource-heavy audio or video editing applications.
What about ports? Today, the MacBook Air is offered in only one configuration - with two Thunderbolt ports. Plenty if you're on the go and don't constantly have peripherals hooked up - but some might find it limiting.
Let's touch on battery life. Apple suggests that the 13 inch MacBook Air can support up to 15 hours of wireless web surfing and up to 18 hours of video playback. Battery life will, of course, depend on how you're using the computer, but the MacBook Air is commendable for battery life nonetheless.
In terms of size and weight, the MacBook Air reigns supreme. Only 12 inches by 8.4 inches and less than an inch high, and weighing under 3 pounds (2.8, to be exact) the MacBook Air is a dream of convenience and portability. The older, 11-inch models are even smaller.
Some MacBook Pro Tech Specs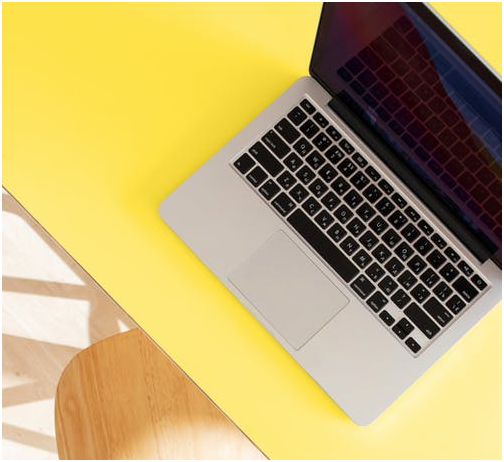 Unlike the MacBook Air, the MacBook Pro is available in several different sizes and a few different configurations.
Currently, interested consumers can take Apple up on either 13, 14, or 16-inch models. The 13 inch MacBook Pro model features 2560x1600 native resolution, LED-backlit screens. The 14 and 16-inch models feature Liquid Retina XDR (Extreme Dynamic Range) displays with P3 Wide Color and True Tone Technology, supporting a billion (not an exaggeration) colors.
The MacBook Pro (13-inch model) is available with the 8-core Apply M1 chip that has made the Apple MacBook Air even better, but the larger versions are available with Apple M1 Pro or M1 Max (10 core) Processors, for even faster performance.
The MacBook Pro Line also reigns in terms of local storage and memory options. At the low end, local storage options start at 512GB storage, with options up through 8TB. They're also available with anywhere from 16GB to 64GB of RAM. That's plenty of room to both store apps and plenty of memory to run them - even resource-intensive apps for audio, video editing, and some computer games.
The MacBook Pro also has the advantage over the Air in terms of ports. While the 13 inch model, like the Air, has only two Thunderbolt ports, both of the larger versions have 3 Thunderbolt ports as well as a slot for an SD card.
As far as battery life is concerned, the MacBook Pro, specifically the 13 and 16-inch models, take the cake. The 13-inch model can support up to 20 hours of video playback, whereas the 14 and 16-inch models can support up to 17 and 21 hours, respectively.
Size and weight vary, of course. The 13-inch MacBook Pro is actually identical in size to the 13 inch Air, though it weighs just a few ounces more (3 pounds, even). The 14-inch MacBook Pro is 12.31 by 8.71 by .61 inches and weighs 3.5 pounds whereas the 16-inch MacBook Pro is 14.01 by 9.77 by .66 inches and weighs about 4.8 pounds.
Who Should Buy a MacBook Air?
If it's become apparent to you that there's really either a MacBook Air or a Pro for everyone you're not entirely wrong.
Still, you should consider buying a MacBook Air instead of a Pro...
●If price really matters to you
Here at Mac of All Trades, you can get a real steal on a MacBook Air, especially if you're looking for one of the discontinued 11 or 13-inch models.
●If you don't do a lot of resource-heavy editing
If you're really more about web surfing, answering emails, drafting documents, and other light work, the MacBook Air has all the features that you'll ever need, and then some.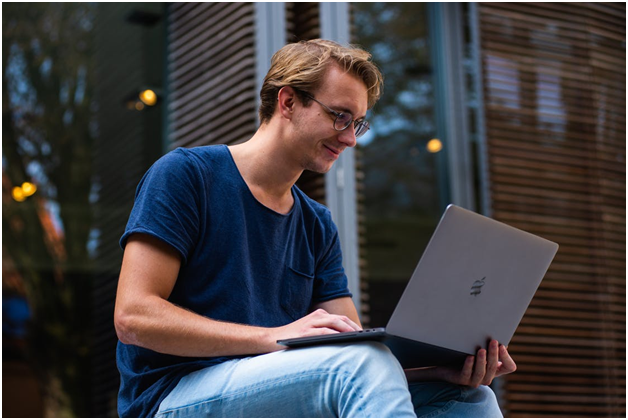 ●You need a really light, portable laptop
The 13 inches Pro is really a game-changer, rivaling the 13 inch Air in size and weight. Still, for lightness, portability, and cost, the Air may be your best best.
Who Should Get a MacBook Pro?
If you're not sure about buying a MacBook Air, a Pro might be better for you if...
●You need the higher performance and greater local storage
The MacBook Pro models are available with better processors and significantly greater storage and memory, for more resource-intensive applications.
●You need extra ports
For better or worse, the larger Pro models have extra ports than the smaller MacBook Air.
●You want the best display available
The two larger MacBook Pros have some of the best displays available, with high resolution, True Tone capabilities that support a billion colors - they're larger than life.
Closing Thoughts
Still not sure which one's right for you? If you're tossed up between the two and you don't know whether you should buy an Apple MacBook Air or a Pro, give us a call at 800-581-8987 and our customer service team will help you settle on the best option - and then save!
Visit Our Online Store Today
Here at Mac of All Trades, we carry a great variety of Apple products that have been carefully refurbished so you always enjoy that unique Apple experience. If you want to buy a MacBook Air that you can rely on for years, we have exactly what you need.
For more information on the different model MacBooks we carry, check out our store, or call us at 800-581-8987.