Posted by Mac of All Trades Tech Team on Oct 27th 2021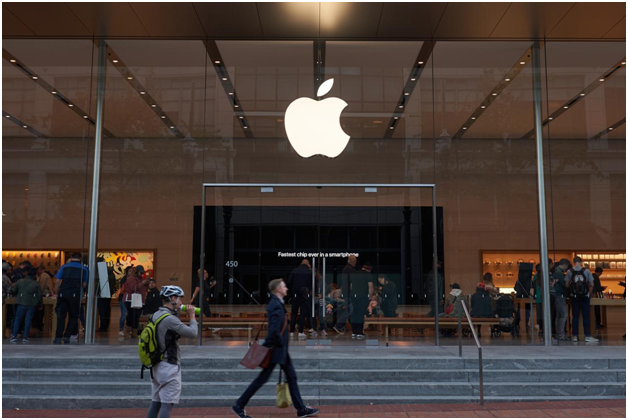 Few things get people more pumped up about the holiday season than Halloween and new Apple Mac releases.
After an incredibly exciting month of September, where Apple showed off their iPhone 13, iPad Mini 6, and Apple Watch 6, we now cannot wait for the now traditional mid-October event where they usually unveil products directed to power users. Apple is keeping everyone on their toes by remaining completely hermetic on the subject of their next MacBook Pro release.
Many people wonder if the new line of Apple Macs Pros will follow the aesthetic line of other recently released products. The iPhone 13 flat-edged profile takes us back to the time when the iPhone 4 was launched. The new product line feels a bit bolder and soberer, probably anticipating significant changes in the next generation of Apple MacBooks. Some voices also suggest that MacBooks might follow the bright color trend imposed by the iMac 24-inch. We find both rumors highly improbable as Apple would have to completely change their clamshell design, and drop the beloved aluminum chassis. Either way, the expectation is killing Apple enthusiasts all over the world.
There has been much discussion online about the new MacBook Pro processor. Some expect Apple to stick to the M1 series, but with some significant changes. For increased processing power, they will take the core count from eight to ten. We suspect that Apple Macs will finally steer away from Intel chips introducing a new generation of M1X processors featuring eight high-performance cores combined with two high-efficiency cores that will give MacBooks better thermal control.
The main difference between these 10-core processors will reside in their graphic processing power. There will be two variations; one chip holding 16 graphic cores and the other jumping to 32 cores, potentially rivaling the power of a discrete GPU. This is going to sit well with gamers, graphic designers, and video editing professionals who have come to love the now-signature Apple Mac´s smooth performance when handling graphics-related tasks.
Now, let's talk about the display. Rumor has it that the 14-inch model might be a replacement for the old 13-inch MacBook Pro. It would make sense they made use of smaller screen bezels to fit a 14-inch panel into a chassis roughly the same size as their 13-inch model, the same way they transitioned from 15 to 16-inch model. While this is rumor territory, we have heard discussion about Apple widening the price difference between these two models which could forecast an expensive change in screen technology.
What about ports?
It seems the new 14 and 16-inch models will have a redesigned chassis and will reverse their tendency of cutting back on ports. They will apparently bring back many old connectors Apple users sorely missed. Photographers will be happy to hear there are strong probabilities that the SD card slot will be back. HDMI and MagSafe connectors might also return. However, we believe Apple will follow its tried and true tactic of pushing the market towards more efficient connectors.
There has been much talk about Apple removing its signature Touch Bar. This would mean a huge change if implemented. The feature has been present since 2016, replacing the traditional function keys with a more high-tech customizable solution. It remains to be seen if the tech giant gives the Touch Bar another pass or replaces it with something else.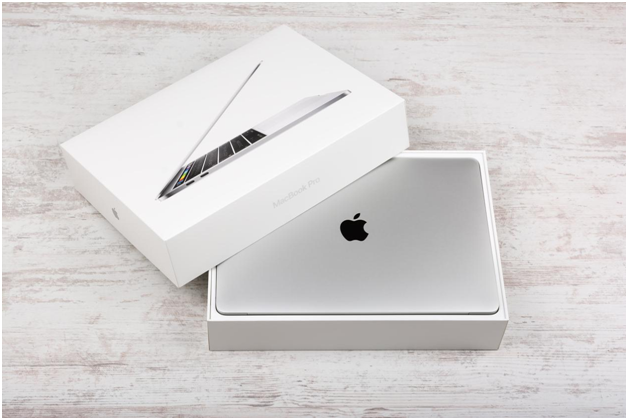 Should I Buy A Used Apple Mac Or Should I Wait For The New MacBook Pro?
As usual, it depends on the use you are going to give your computer. The M1 MacBook Pro still outperforms many of its Intel counterparts. It is sleek and can run any software you throw at it without missing a beat. Its features are still current, meaning that you feel the Apple Mac experience when you work with it.
There are other great options if you want to pick a powerful Mac for a lower price. Refurbished and used Mac products often come with the same quality guarantees, support, and features that new products have. Just make sure you buy certified pre-owned Apple products from a reputable company.
But if you´re already a Mac owner who absolutely needs more processing power, a better display, and more port options for multiple external monitors and devices, you should definitely wait for the new generation to come out.
It will certainly come with a steep price tag, but you can subsidize much of it by trading your Apple Mac through a certified trader that offers the best prices for your used Apple products.
If you want to find the best deals for Apple Mac products, give us a call at 800-581-8987. One of our product specialists will gladly help you find the right product for you.
Visit Our Online Store Today
Here at Mac of All Trades, we carry a great variety of Apple products that have been carefully refurbished so you always enjoy that unique Apple experience. If you want to buy a MacBook Air that you can rely on for years, we have exactly what you need.
For more information on the different model MacBooks we carry, check out our store, or call us at 800-581-8987.