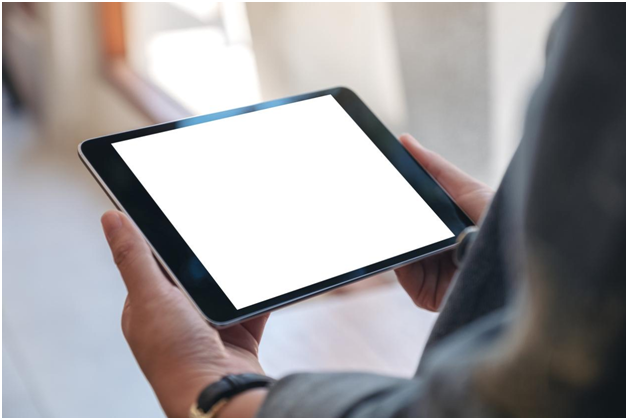 After decades of developing incredible products that helped improve the lives of their customers in numerous ways, Apple searched for a way to make their customers healthier. They hit upon a wearable approach that would help monitor and track data points related to one's well-being. But they didn't want the wearable to be specifically health-focused. As with other Apple devices, they wanted the Apple Watch to seamlessly integrate itself into the lives of its users—to feel like an essential accessory, rather than a fitness tracker. Apple achieved this end in two ways. First, they went to lengths to make the Apple Watch appear sleek and beautiful. Luxurious and beautifully beveled, it sits on your wrist like the 21st-century version of a signet ring. The second way was that they included so many other features in the Apple Watch that it became primarily known as a lifestyle accessory–something easy on which to listen to podcasts or answer calls. The primary technology, for monitoring heart rate, and tracking steps and run time, came to seem like an added, welcome bonus to the other features of the Watch.
To that end, you can use your used Apple Watch for fitness tracking. You can keep tabs on the number of calories you consume each day, which makes it a very helpful tool for weight management. The convenience of a calorie calculator right on your wrist pays dividends when you're on a walk or in the middle of a workout. It's great to see, while on the move, how many calories you're burning, as a way of keeping track of the intensity of a workout. The Watch provides reminders to stand up and stretch every once in a while and logs the number of steps you take per day as a way of encouraging you to stay active. What makes the Apple Watch a cut above its competitors, insofar as activity tracking is concerned, is the sense of its being an essential accessory. It provides the tracking, and so much more.
But, of course, it's also a watch. Most of us have gotten rid of our watches in the past few years, because of the smartphone's advent, but the wheel keeps turning and watches are coming back into style. Smartwatches. Apple Watches. It's so much easier to use an Apple Watch: just turn over your wrist and the screen lights up. Right there, you can see the time and the date. There's no fishing around in your pocket to grab your phone. There's no hassle. The Apple Watch's time face is also customizable. You can add world clocks and lunar calendars. You can add weather and stock quotes. You can add your apps into the home screen so that you can check up on how much distance you have to walk before you hit that mile threshold.
The Apple Watch also has a built-in phone and messaging features. You can raise it to your wrist, talk into it, and feel just like James Bond, or Batman, or someone else cool and technologically-savvy. With the Watch, responding to your messages becomes so much easier. You don't have to pull a clunky phone out of your bag, or tight pants pocket. You can just turn your wrist, see it come in, and type. You can even dictate, or hand-write messages on your watch. The Series 4 Watch lets you message even when your phone is far away, say back at home, or left on a subway seat.
For over two decades, Mac of All Trades has committed to selling the finest used Apple Watches and other Apple products. We have grown steadily throughout the years, bolstered by our rigorous refurbishment process, in which all products endure a 40-point proprietary inspection to ensure functionality. After that, we grade and assign the machine a condition from Good to Excellent. Then each machine is cleaned and labeled with its specifications.
Through our detailed process, we are able to sell high-quality used Apple Watches at bargain prices. For over two decades, we have been a source of quality Apple products and service. With every product, you get a 90-day warranty and 14-day return policy.
While our business is strictly online, our expert team is always available by phone or email to answer any questions you may have. We are here to assist you with all of your Apple needs and strive to be the best source of Apple knowledge to find you the product that is the best for you.
We have more than just Apple Watches in stock, including iMacs, MacBooks, iPads, iPhones and other parts and accessories that keep your devices running and working the best for you. So visit Mac of All Trades today and find the perfect Apple product for you at a price you won't believe.