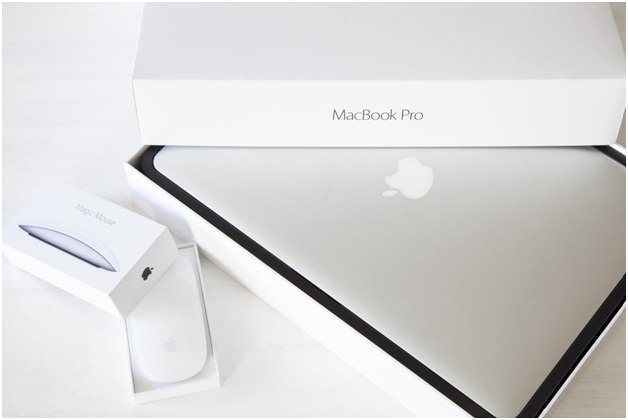 The decision to get a different laptop usually comes as you start to notice changes in performance with your current device. You start to see that things are not working as they used to. It takes longer for certain applications to load or your battery doesn't hold a charge for nearly as long as when it was new. When you realize you should get a different laptop, you start to look at all of the options.
You could simply choose to buy a brand new laptop, but if you have become a fan of Apple devices and products, you want to stay with what you know. New Apple devices can cost a lot and be out of your price range. If you want to stay with a brand you have come to know and love over the years, you have to explore other options for doing so.
Buying a used or refurbished MacBook Pro 15-inch laptop can be the perfect solution for you. Even by buying used or refurbished, you can get a great quality laptop that still performs well at a great price.
You can find a refurbished 15-inch MacBook at Mac of All Trades. Here are a few reasons you should choose to purchase a MacBook Pro 15-inch laptop.
Screen Size - A 15-inch screen provides a large display that can be great for a variety of tasks. If you want to use the laptop for entertainment, a 15-inch display gives you great quality to watch a movie or play a video game. If you are completing other tasks, the 15-inch display can help you focus on the details, particularly if you are constructing graphics or doing artwork. Several of the models from Mac of All Trades come with Retina displays, which present a very bright and vivid picture that allows all of the details to come through crystal clear.
Internal Storage Space - The laptop you choose needs to have room for all of the files from your music to important documents you need for work and everything in between. A 15-inch MacBook will have ample space to store all of the files you need to access on a regular basis. Many 15-inch MacBooks come with 512 GB built-in flash storage and 16 GB on-board memory. At Mac of All Trades, you can find various models of 15-inch MacBook in good, very good and excellent condition.
Price - When you shop for used and refurbished MacBooks, you expect to be able to save some money. Apple products are premium products, so you are paying for a high-end device that performs above and beyond the competition. The used label can be a stigma of sorts for Apple laptops, and that can bring the price down significantly, especially on models that are older. Even laptops that have never been used or very seldom been used can classify as used and see significant price reductions. Finding a reduced price may give you a reason to choose a large laptop and go from a 13-inch model to a 15-inch laptop.
To find the best selection of refurbished laptops and many other Apple devices, like iPhones, iPads, Apple Watches, and more, choose Mac of All Trades. Since 1995, Mac of All Trades has been providing refurbished Apple products at a great price. This can be your way to finally get the MacBook Pro 15-inch laptop you have always wanted or that special device like an iPhone or iPad.
Every product you see on Mac of All Trades has been professionally refurbished, so when you choose a product from Mac of All Trades you get the quality you would expect from a new product. Mac of All Trades offers free shipping within the United States, a hassle-free return policy, and a free hardware warranty. There are always new items coming in, so be sure to check back to see what else is available at a great price. Get all of the Apple devices you have always wanted at prices you will love from Mac of All Trades.