Posted by Mac of All Trades Tech Team on Aug 6th 2021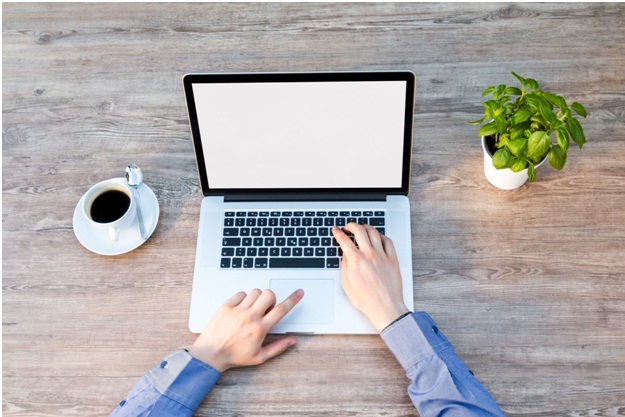 Apple Inc. is one of the top companies in the world for consumer electronics and software. Their devices in terms of speed, ease of use, brilliance, and practicality are nearly unparalleled. However, as wonderful as Apple is with their products and services, they fall short in terms of affordability. Not everyone can afford to spend thousands of dollars on a brand new Apple laptop. It's not feasible or fair.
Although this fact can be harsh and defeating, there is a loophole not enough people take advantage of. Why not have a perfectly good laptop from Apple for a large discount and get the same experience? Fortunately with the used Apple laptops here at mac of all trades, that can happen for you. We are passionate about providing all of our customers with tested and verified used Apple products so they can stick to their budget but also have the full Apple experience. It's a win-win.
What are our best laptop offerings this year? Let's dive into the top four used Apple laptops of 2021.
1. Factory Sealed 2019 MacBook Pro 13-inch
In the used and refurbished world, nothing beats the label "factory sealed." Factory sealed means that the electronics within a box meet the same specifications as if they were "new," were never used, and are sealed in the original manufacturer's packaging. Therefore, we know that this is in an awkward middleground between new and used, so it teeters onto the "used" side of the spectrum and qualifies for our list.
Our MacBook Pro 13-inch from mid-2019 is factory-sealed. It has silver with a 2.8GHz Core i7 processor. It is labeled as "new" because it is just that: never been used before. You can rest easy when purchasing this laptop with us. Plus, it is only $1,599 right now. Could it really get any sweeter than that? Oh, yes it can-- it even comes with a 1-year warranty (like all of our products!).
2. Apple Refurbished Factory Sealed 2019 MacBook Pro 13-inch
If you aren't liking the above mentioned 2019 MacBook Pro 13-inch for whatever reason, not to worry: we have it again here. Only this time, it's factory sealed, but also Apple refurbished. Apple found a problem with the computer, but rightfully set it straight by using parts from other viable machines and computers. This means that this laptop is still brand new and never before used by anyone, but did need a bit of work done. There are plenty of scenarios where new electronics are refurbished before they reach the hands of the consumer, so this is perfectly normal and safe to purchase. Plus, these are better for the environment as parts are recycled and reused!
This factory sealed refurbished mid-2019 silver beauty has a 2.4GHz Core i5 processor. It even comes with a free Apple 1-year warranty. Plus, it will only cost you $1,079. The world of used Apple laptops is really wonderful, isn't it?
3. Excellent Condition MacBook Air 13-inch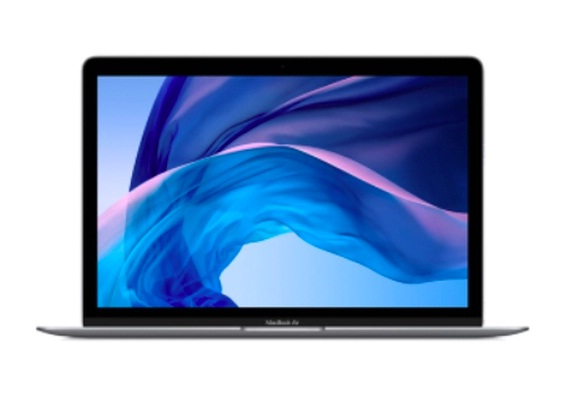 Maybe you aren't looking for the heavy-duty MacBook Pro and the Air is more your speed. Or maybe you're looking for an Air that is simply affordable. Not to worry because we have plenty of affordable MacBook Airs as well. This particular 13-inch Air is from early 2020 and is in excellent condition. It's space gray and has a 1.1GHz Core i3 processor.
One of the most compelling reasons you would want one of these laptops is its price: $699. For a 2020 MacBook Air? Say no more.
4. Excellent Condition MacBook Pro 16-inch
If you are looking for a MacBook Pro, have a bit extra change to spend, yet don't want to pay full price for it, then you are in luck. We certainly have what you need. This excellent condition 16-inchMacBook Pro stems from late 2019 and is bigger in more ways than one. It is space gray and offers its user a 2.3GHz eight-core i9 processor. It also has excellent storage of 1.0TB built-in flash storage and a retina display screen of 16 inches. This beautiful piece of technology only costs $2,399. For a MacBook Pro of this caliber, that's a deal.
There are many reasons why someone might want to purchase a used or refurbished laptop. They don't particularly need a brand new one for what they do with it, they don't want to or can't afford it, or they want to take better care of the Earth. Whatever your reason may be, we are here to supply you with what you're looking for. We also offer far more than just used Apple laptops, such as Apple Watches, iPhones, iPads, desktops, and accessories. Don't be shy: give us a call at 800-581-8987 so we can better help you find the Apple product of your and your wallet's dreams.