Posted by Mac of All Trades Tech Team on Dec 23rd 2021
Any office, school, or organization that needs to invest in more technology for professional purposes will want to consider buying Apple products in bulk. In order to have the best experience possible and get the products you need, here are our best tips for buying in bulk and what you should consider.
Research the Devices
Before settling on one type of device you want in bulk, try to do some light research so that you are sure that what you are getting is what you actually want. Bulk orders of Apple devices like iMacs and MacBooks are investments, so you should choose them wisely. These will be items that you and many others will come to rely on for potentially years, and you want them to be ideal for the job at hand during all that time. Take your time to decide which Apple products you want for the company or organization, since these will likely be with you for a long while. You want to get it right the first time around so you do not regret your decision. There are quite a few models of Apple products in bulk quantities that you can pick out for your company or organization, which means you have options. You might also want to look for models that are the same as the previous ones you had or currently have but just newer and in larger quantities to fill the room. This will make it easier to keep everything feeling seamless.
Make a Shopping List
While you are shopping for your Apple devices, you might want to slow your roll and consider everything you want for the company or organization. You should really sit down and make a shopping list of all the Apple products you would like for your purposes. Initially, you might only be interested in getting Apple computers, but once you give it more thought, you could realize that you also want to buy wholesale iPads as well to meet your needs. Just give it some thought so that you can get everything you need in one order. Places selling Apple products in bulk should have different types of products available consistently, so you should be able to make a purchase all at once. This is also a great option for your budget because buying in bulk gives you a better discount. We can provide you with better savings the more you order all at once. If you think that you are going to place another order in the near future anyway, you might as well get everything at the same time and give yourself some extra savings.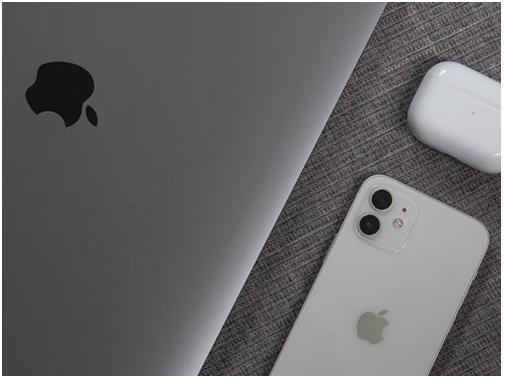 Take Advantage of Customer Service
This is a common occurrence that we have picked up on over time, so we like to make things clear upfront for our customers. If you are going to purchase Apple products in bulk or in any quantity for that matter, you should always feel free to reach out to customer service. If you have any questions about the products or the process, please ask away. A good customer service team should be able to answer your questions and clear things up for you so that you feel more confident with your purchase. We notice that many individuals will purchase goods and have lingering questions, but feel uncomfortable asking about them. They might feel like it is unnecessary and they will figure things out on their own, or the issue just slips their mind altogether. But it is a good habit to ask whenever you are unsure about your order.
That is exactly what the customer service team is there for at any company. They want to make the shopping experience much smoother for you and help you feel more sure of your purchase. In short, we are here for you. When you place an order with Mac of All Trades, you can consider us a resource that is here to support you. We want all of our customers to feel confident with their purchases and we are glad to offer our assistance in clearing anything up that they may be unsure about. Don't be afraid to reach out and ask us anything you wanted to know about our products and how we handle our services. Remember that our support team is here for you.
These were our tips for successfully ordering Apple products in bulk to make sure that you get the items you want and are happy with your purchase. We do everything we can to make sure that our refurbished Apple products are thoroughly tested, cleaned, and repaired so that our customers are happy with every single item that leaves our shop. You can learn more about buying wholesale Apple products from Mac of All Trades right here, so feel free to take a look.
Visit Our Online Store Today
Here at Mac of All Trades, we carry a great variety of Apple products that have been carefully refurbished so you always enjoy that unique Apple experience. If you want to buy a MacBook Air that you can rely on for years, we have exactly what you need.
For more information on the different model MacBooks we carry, check out our store, or call us at 800-581-8987.