Posted by Mac of All Trades Tech Team on Sep 21st 2021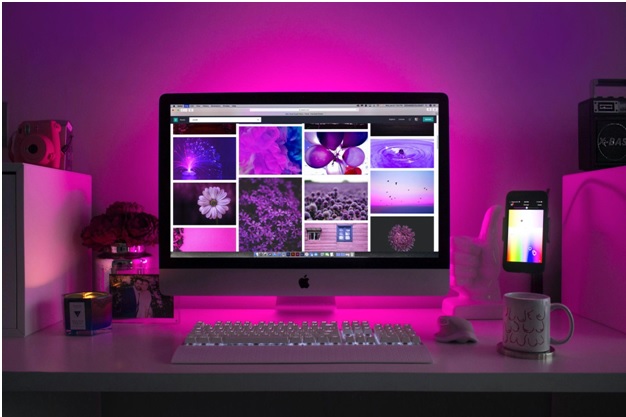 When your Apple product is showing signs of deterioration and aging, it can be especially worrisome. You've grown attached to your dependable device. Not only that, but you paid a good chunk of change for it and you aren't quite ready to spend yet another large amount of money on a new one.
That's where we come in at Mac of All Trades. We offer our customers a plethora of options for purchasing refurbished and used Apple products, including iPads, MacBook Airs, MacBook Pros, iMacs, and plenty of other devices. All of our products are tested and approved for usage by professionals as well, so you can depend on them to serve you in the way you require.
That's not all that we offer our customers, however. We also have plenty of Apple parts and accessories that are in both good and new conditions. For those who have an Apple device that appears to be on its way out, that actually may not be the case. It may be that you just need to replace a part rather than the entire product!
If you replace just one part of your device, you might be able to save hundreds of dollars and not even have to get rid of your precious Apple product! Could that situation be any more ideal?
There are several Apple parts that are far more popular to purchase than others. Let's have a look at the three most commonly purchased parts for Apple products at Mac of All Trades.
1.Replacement Battery for MacBooks
The most commonly replaced part of any Apple product is undoubtedly the battery. While Apple products do typically have outstanding battery life, they do eventually get overused and/or overcharged. This case is especially true for MacBook Airs and MacBook Pros.
There are plenty of signs you should look for that are indeed a sign you need a new battery, not an entirely new computer. You might notice that your battery's charge drains faster than it did before or possibly doesn't hold a charge at all. Another key sign is if you notice a warning within your MacBook's power status that says your battery needs servicing.
This notification is a key sign that your computer certainly needs a new battery. However, you don't need to go into an authorized repair shop if you're savvy enough. You can purchase the batter your computer needs at Mac of All Trades and replace it on your own by following the proper steps.
Another option is to purchase the replacement battery from Mac of All Trades, but then bring your computer and the battery into an authorized repair shop. This is a great choice for those who want to save money on the battery, but cannot replace it themselves.
2.LED Backlight Inverter Boards for iMac
If your iMac's screen is acting up or simply not working at all, don't panic just yet. You might actually be able to fix this issue quite easily! It may not be caused by a crippling problem with the monitor, but actually just the LED backlight inverter board.
This board is important for the display on your computer, especially for the backlight. It assists in the backlighting by acting similarly to an LCD monitor battery. Fortunately, this is a common problem with a lot of computers, whether they be from Apple or not.
Since this is such a common issue, you can purchase a refurbished one for the iMac from Mac of All Trades for an excellent price. This backlight inverter board, for example, is only $15! That is certainly a better price than what an entirely new monitor would cost you!
3.Logic Board for iMac
One of the most important components of any desktop or laptop is the logic board. This board is responsible for the main functions of a computer, as it acts as the main connector from one part to another. It is quite similar to the nervous system in the human body.
It can be quite difficult to tell if it is your logic board that needs replacing. However, one of the key signs of this is if your computer crashes unexpectedly and/or there is a massive system failure.
Fortunately, you can rectify this issue by replacing the logic board within your computer! You should first ensure that this is the specific part that needs replacing, then either you can attempt to replace it yourself or bring it in to an authorized repair shop.
These are just three of the most commonly purchased Apple parts currently available at Mac of All Trades. Be sure to browse our other options so you can get to giving your Apple product a new lease on life faster!
Contact Us Today
You are sure to find precisely what you are searching for among the large selection of used MacBook Pros that we have available for purchase. Do you need assistance to buy a MacBook Pro? Please contact us at 800-581-8987 and we will be pleased to assist you!