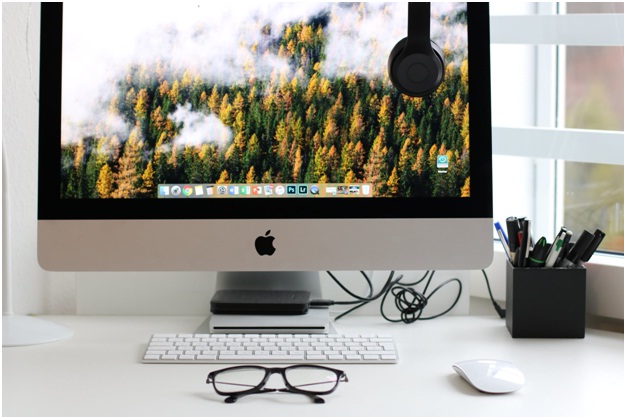 Having an efficient workflow is one of the keys to managing daily tasks and being productive as possible. A high-quality computer is an important part of this process.
While it would be nice to assume that all computers can assist with improving your workflow, this is hardly the case. Rather than rely on a computer that is not suited for your workplace needs, this quick guide will cover some of the reasons why you may want to think about using a used iMac if you are interested in being as productive as possible.
Many kinds of computers will actually hinder your efficiency and cause you plenty of frustration, which is why you have to be careful about which ones you invest in. Given all of the different digital tasks that may be on your plate on any given day, you need to make sure that not only does your computer have enough power to tackle the tasks you need it to, but that it is also designed to be as workflow-friendly as possible.
The Best Features of iMac Desktop Computers
Why go with the Apple iMac? These high-performance desktop computers are becoming a mainstay in workplaces all over the world, because they are simply designed to deliver a solid experience all around. With gorgeous high-definition displays and the ever-reliable macOS, these machines provide users with everything they need to succeed, no matter what the job entails.
One way these computers contribute to a smarter work environment is that they combine the monitor and tower aspects of desktop computing into one. This saves a ton of room and helps with cable management, leading to a sleek, more efficient workspace. It's not only the "digital" world that you have to consider in order to maximize efficiency. Thinking about how you can enhance your work environment and make it more usable is also important.
Featuring powerful processors and graphics capabilities, along with more than enough memory and SSD storage, these Apple computers are everything you could ask for in terms of reliable options for professional workspaces.
Prioritizing Efficiency in Your Workflow
Making your workstation work for you rather than the other way around is one of the secrets to getting more done in less time and with fewer headaches. An inefficient, slow computer is a surefire way to hinder your workflow, yet many of us put up with these kinds of machines because we are used to dealing with them.
The truth is, you may not even realize how much time you lose every day if you are relying on an inefficient computer. There are other aspects of your work environment that may contribute to lessened productivity, such as an uncomfortable chair, poor lighting, stuffiness, or desk clutter, but in general, the computer you are working on is the backbone of your workstation. If this one element is not helping you work at your best, your productivity is going to take a hit no matter what you do.
Being efficient in various digital tasks requires a computer that is fast, snappy, and designed specifically to minimize hassle. This is the definition of an iMac. These high-quality Apple computers are favorites in agencies and offices, as well as design studios, because the combination of their efficient design and colorful, HD displays, along with their impressive specs, makes them a shoe-in. They are just what you need if you are looking for a computer that will help you get more done in less time.
Finding iMacs That Are Affordable
You may have considered purchasing an iMac in the past yet couldn't because they were somewhat out of your budget. As a far more reliable alternative, you may want to consider purchasing a used iMac instead of a brand new one.
A properly refurbished iMac will offer the same degree of quality as a new one yet at a fraction of the cost. Depending on where you shop for a used iMac, you may also have access to a far wider selection of different models, which means different price points and specs that will match your specific needs.
Here at Macof All Trades, we offer a great selection of certified refurbished iMacs that will help you improve the way you work. The ideal choice for graphic designers, web designers, video editors, content creators, bloggers, and anyone else who requires a ton of power and a beautiful visual display that will improve your workflow almost instantly.
Our used Apple iMacs go through a lengthy refurbishment process, so there's no need to wonder if you are getting a quality computer when you shop here at our online store. Just take a look at our selection and see for yourself why we are the number one choice for used Apple computers.