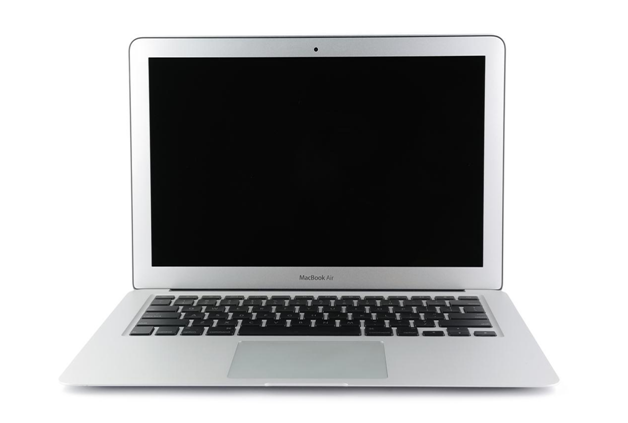 In America, we have an obsession with newness. But some things—cheese, wine, clogs—are not so great new. Their taste is shallow; their leather causes blisters. In fact, some things are better with a little age on them: a little je ne sais quoi, a little seasoning, a little salt. When it comes to electronics, we can get similarly turned off at the idea of purchasing a used or refurbished product, and that makes sense. We imagine electronics as the wave of the future—sleek, shiny devices that operate on a form of electronic magic—and our imaginings rarely, if ever, include secondary sellers through which we acquire a Cheap MacBook Air.
But why not?
For every monetary transaction, we, the consumer, have to do a bit of calculus: how much does this product cost vs. how well will it meet my need? At Mac of All Trades, we provide the best in refurbished MacBook Airs, which maximize functionality, while minimizing price. A refurbished Cheap MacBook Air has been thoroughly checked for bugs and other issues, undergoing out 40-point proprietary inspection. Our goal is to provide a product that is cheaper than its in-the-box counterpart while equalling its counterpart by every other metric. Put simply, buying a refurbished MacBook Air will save you money. Many of us are hesitant to buy an Apple laptop because of the associated price tag, but buying refurbished can provide an opportune entry into the burnished aluminum world of Apple products. Often, a refurbished model will provide comparable performance to a new model, given that even a laptop returned without use must be sold at a used price. There are savings to be had on laptops in excellent condition, with up-to-date features and software.
Since debuting in 2008, the MacBook Air has been a signature arrow in the Apple quiver. Billed as the world's thinnest notebook, it featured a custom Intel Merom CPU, and Intel GMA graphics, as well as an anti-glare LED-backlit display and a full-size keyboard. The 2019 model boasts a brilliant Retina 5K display with True Tone technology, Touch ID, and a Force Touch trackpad. It's also made from 100% recycled aluminum—the greenest Mac ever!
Most laptops are relatively thick and bulky, like carrying around a flat, rectangular child. But the MacBook Air is, as the name implies, eminently portable. Light enough to pick up in one hand, you'll barely notice it in your satchel, backpack, tote bag, futuristic turtle-shell drawstring bag, or what have you. Our Cheap MacBook Air is perfect for the worker on the go, who has to crunch numbers on public transit and create spreadsheets on airplanes. With a battery life of up to 14 hours, you don't have to worry about untimely computer death when out on the road. And, now that Apple has removed the USB port from most of its products, an added benefit to purchasing an older MacBook Air is that it's kept the humble universal serial bus kicking on its chassis. No dongles! No need, even, to say the word "dongle," which kind of sounds like an insult seven-year-olds would throw at each other during recess. Similarly, if you're a photographer, you don't have to screw around with a bunch of extras to get your SD card plugged into the machine.
Before you buy a Cheap MacBook Air refurbished from Mac of All Trades, you should know that their products have been tested by our team of experts, who have served the Apple community for over two decades. All their products also come with access to high-quality customer service, a one-year hardware warranty, and a 14-day return policy.
To get the best deals on refurbished MacBook Airs, look no further than Mac of All Trades. Although we are an eCommerce company, we are easy to reach by phone or email. Our team of experts is culled from the best and brightest in the Apple community. They have gathered, here, at Mac of All Trades, to assist you in all your Apple needs. Get the process started by calling 800-581-8987, or send an email to customerservice@macofalltrades.come, so we can help you find the laptop that best suits your needs.
In addition to MacBook Airs, we stock iMacs, iPads, iPhones, Apple Watches, and assorted accessories and Apple parts.