Posted by Mac of all Trades on Aug 3rd 2018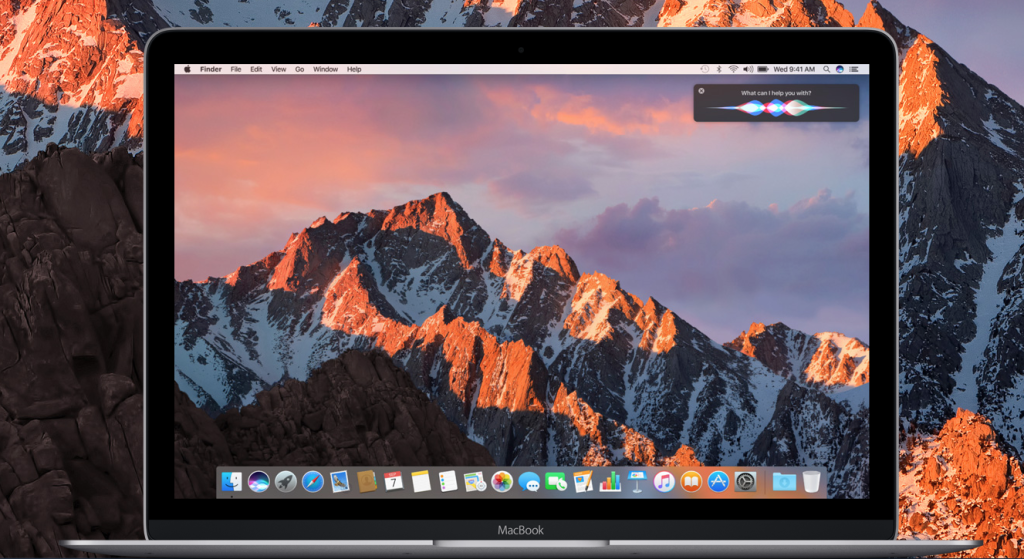 credit Apple.
The new Mac operating system, macOS Sierra, is here and with some cool new features. Apple announced the new operating system back in June at it's 2016 Worldwide Developers Conference and released it to the public on September 20, 2016. Don't worry, this update is free just like all other Apple operating systems. However, Sierra doesn't run on all Macs. Below is a list of Macs the new operating system will run on:
MacBook (Late 2009 and later)
MacBook Air (2010 and later)
MacBook Pro (2010 and later)

Mac mini (2010 and later)

iMac (Late 2009 and later)

Mac Pro (2010 and later)



Is your Mac too old? No problem, you can sell your old Mac with us on Mac Me An Offer and then purchase a newer Mac for a great deal.
Now let's talk about the new features you'll be able to enjoy after the upgrade.
Hello, Siri
Siri has finally made it's way onto desktop with macOS Sierra. This will function very similar to the Siri you know on your iPhone, except with more features. For example, you can now find files on your Mac by just asking Siri. In addition, it integrates with other Apple apps which will now make sending an email or uploading an image easier than ever.
Purchase with Apple Pay
More and more ecommerce sites are providing Apple Pay as a checkout option. Now with macOS Sierra you can use Apple Pay when provided in a few easy clicks. For verification purposes, you do still need your Apple Watch or iPhone to authenticate your purchase. However, this is easy as the two integrate together.
New way to unlock your Mac
There is a new feature called Auto Unlock and when your Mac senses your Apple Watch within distance it will instantly log you in. Say goodbye to typing in long passwords.
Access your iCloud Drive across all iOS devices
You can now access saved files on one desktop with another Mac or iOS device with iCloud Drive. Locating and sharing your files has never been simpler.
Optimized Storage
New optimized storage keeps older files in the cloud to open up local storage space. It also gets rid of files you will never use again. No more worrying about running out of space!
Watch Videos in a stand-alone window
With the new picture in picture feature you can pull out a video you're watching on the web into it's own stand-alone window. This is helpful when you want to switch to another window but keep watching the video.
Accessible Universal Clipboard for all your Apple products
Now you can cut or copy something onto your clipboard on your Mac and then access it on your iphone to paste it into a text message or email. The options are endless with the Universal Clipboard.
No more screen clutter
Every window of Sierra now has built in tabs to keep down screen clutter. Third-party apps can even use this new tab feature.
Photos Update
Apple Photos for Mac is now updated with new features as well. Including a new memories tab that will automatically create custom slideshows of your photos. In addition there will be improved facial recognition, a search based on objects in your photos and a world map to display your photos.
So what are you waiting for? Download the new macOS Sierra update now.