Posted by Mac of All Trades Tech Team on Nov 22nd 2022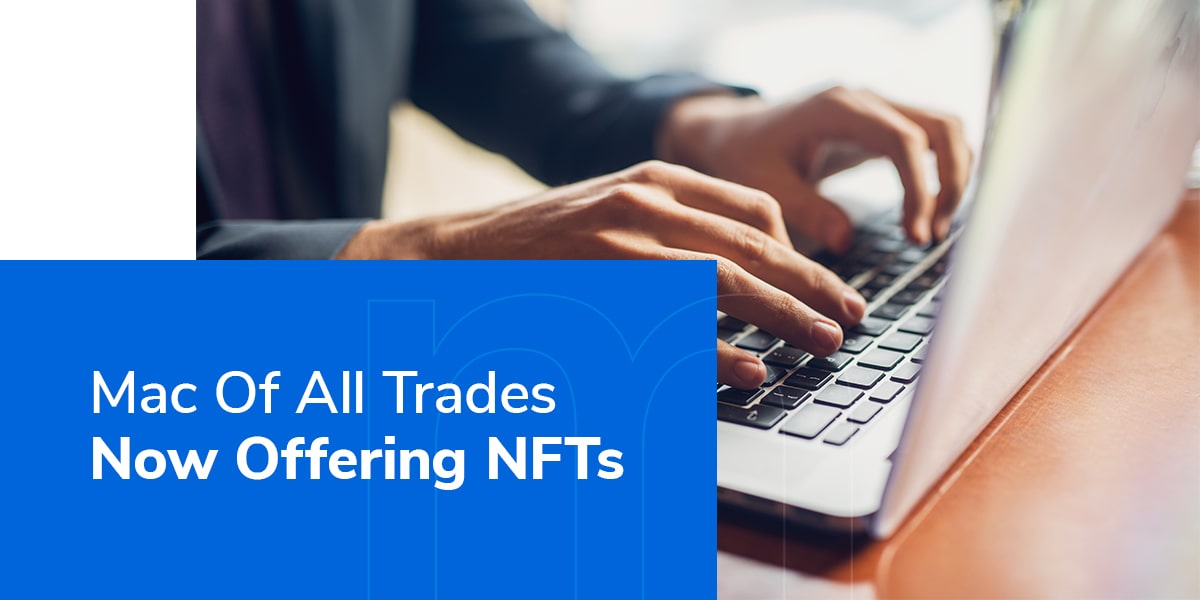 Mac Of All Trades has an exciting new market for customers to learn about — NFTs! Now, you can explore, collect and sell NFTs with us today. As the purchaser, you receive both the image and an unlockable coupon code for one-time use. We just recently started accepting cryptocurrency as a form of payment on our website too!
If you're unfamiliar with NFTs and interested in learning more, we provide all the information you need below, including what NFTs are, their purpose, whether they're limited, who can buy them, how to get started and where you can learn more about buying tech with NFTs and crypto.
What Are NFTs?
A non-fungible token (NFT) is a unique item with its own value. In contrast, a fungible item is interchangeable with another identical item and can be exchanged for the same value, such as a dollar bill. You can trade a $5 dollar bill with a friend and you'll both still have $5.
The same is not possible with an NFT. For example, you would not simply be able to trade your car for your friend's and retain the same value, even if they're the same make and model. The value of each individual car is impacted by its number of miles and accident history. NFTs use blockchain technology, which is basically a large, public digital record.
What Do I Need to Get Started?
Once an NFT is created, it can be traded, listed for sale on a marketplace or given away for free. While some marketplaces accept a credit card payment for NFTs, others may require cryptocurrency for the purchase. Regardless, you'll want to have a crypto wallet to buy NFTs on any platform.
What Is a Crypto Wallet?
Though cryptocurrency is still relatively new, it can be used to purchase a wide variety of services and goods. To use cryptocurrency to buy a product, you first need a crypto wallet.
Crypto wallets act like an interface to access your crypto, storing the keys to your NFTs after your purchase. Your crypto wallet has a public key for transactions, which functions like an email address. The keys you use to access your crypto are known as your private keys. There are many crypto wallets available, and they each offer different features. While some are compatible with nearly every cryptocurrency, others only work with a few, so be sure to pick the wallet best for your needs.
You can install your wallet on a computer or mobile device. A crypto wallet can be stored offline or online, though offline storage tends to be recommended, as offline storage is considered more secure. After you purchase or receive the NFT in a transfer, it appears in your crypto wallet.
Is Crypto a Safe Form of Payment?
Yes, crypto is a safe form of payment. One of the reasons cryptocurrency was created was so consumers could use it to make anonymous payments. This anonymity is possible because cryptocurrency is decentralized, and you are not required to provide user information. Keep in mind that if you allow the information regarding your wallet address to be accessible, your cryptocurrency becomes pseudonymous rather than completely anonymous.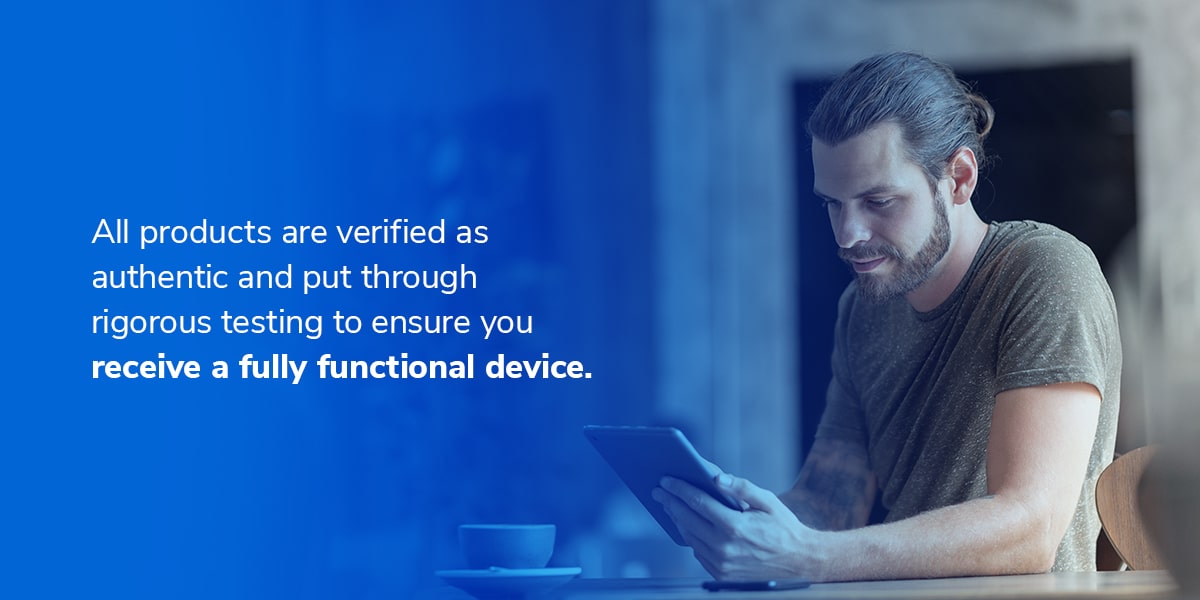 Are the NFTs Affiliated With Apple?
No, NFTs are not affiliated with Apple, though Mac Of All Trades does sell genuine second-hand Apple products. All products are verified as authentic and put through rigorous testing to ensure you receive a fully functional device.
The Purpose of Mac Of All Trades NFTs
You can use NFTs and cryptocurrency at many major businesses, such as Paypal, Starbucks, Microsoft and AT&T. Today, NFTs are popularly used for:
Art
Gaming
Collectibles
Virtual worlds
Domain names
Profile pictures (PFPs)
Membership and ticketing
We believe there is tremendous present and future value in embracing the innovations of Web3. By accepting various cryptocurrencies as payment at checkout and offering high-value coupons via NFTs, we can provide you with unique perks that accompany our existing perks, such as a free, one-year warranty on all products.
Are They Limited?
Before you start exploring or buying NFTs, you may want to first know whether they are limited and what forms of crypto and NFTs we accept at Mac Of All Trades.
What Forms of Crypto Are Accepted as Payment?
We accept different forms of cryptocurrencies and NFTs:
Crypto: We accept all major cryptocurrencies as payment.
NFTs: We have minted a small collection presently, but more may come in the future. Each NFT comes with an exclusive coupon code for one-time use on our website.
Are the NFTs Limited?
Yes, the NFTs we offer at Mac Of All Trades are limited. As mentioned above, we may expand our collection in the future.
Who Can Buy Them?
Anyone can buy NFTs and cryptocurrencies to use as a form of payment:
Crypto: Anyone can use cryptocurrency to pay at checkout. Instructions are provided to make the process extraordinarily simple, even if you have never used a cryptocurrency before.
NFTs: Any NFTs that are available for sale can be purchased from us online. Select Buy Now and refine your search by price, quantity and currency. Then browse your options to find the NFT you prefer.
How Do I Pay With Crypto?
If you want to pay for an iPhone with crypto or another refurbished Apple product, you can pay with cryptocurrency at Mac Of All Trades. To process your crypto payment at checkout, our website uses BitPay.
After you check out with BitPay, you'll be redirected to their website to continue the transaction and make your payment. If you have further questions, learn more about paying with crypto at Mac Of All Trades.
Buy Tech With Crypto
Buying tech with crypto is the way of the future. At Mac Of All Trades, we pride ourselves on being early movers and adopters of this form of payment. We look to expand our markets to more customers through different media and payments so our tech is accessible as possible. You can pay for a Macbook with crypto, along with other refurbished Apple products.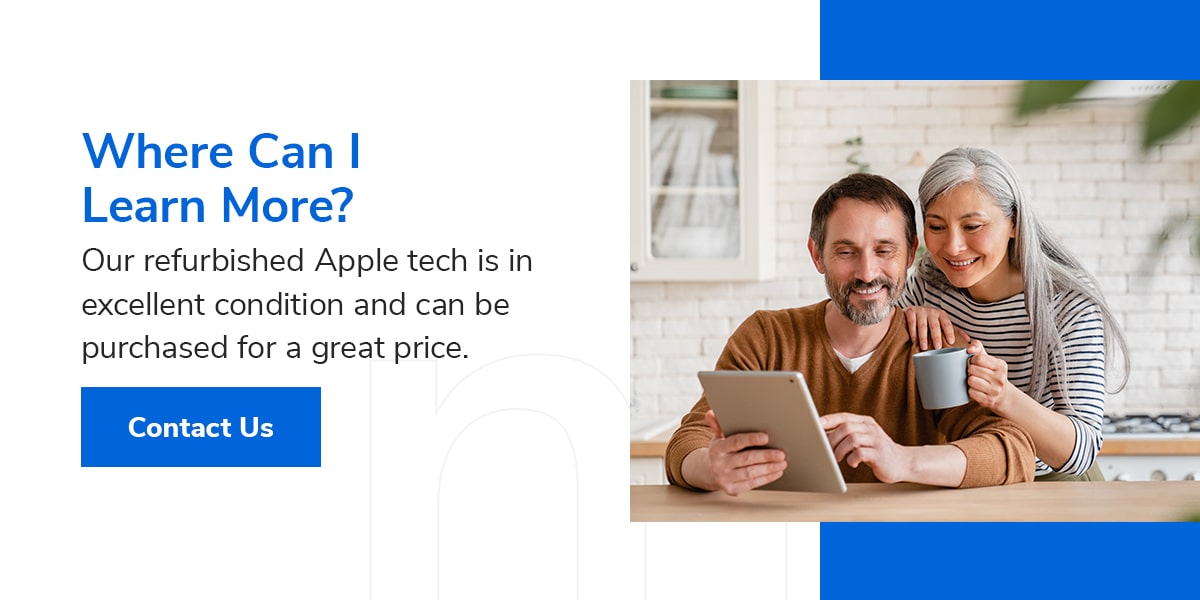 Where Can I Learn More?
At Mac Of All Trades, we have been serving customers since 1995. We've grown steadily over the year, shifting to e-commerce in 2002 and expanding to a larger warehouse facility and office in 2004. Our goal is to provide you with the best possible experience, whether you're buying or selling. Our refurbished Apple tech is in excellent condition and can be purchased for a great price.
If you're interested in the series of NFTs that we've just launched at Mac Of All Trades, contact us at 800-581-8987 to learn more or browse our available NFTs today.