Posted by Mac of All Trades Tech Team on Feb 16th 2021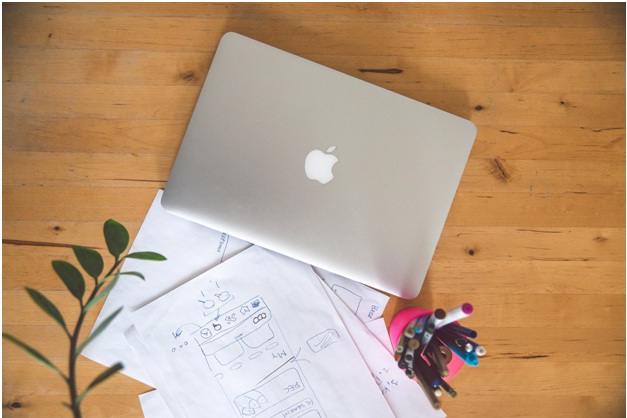 A good computer in college is priceless, but that doesn't mean you can afford to shell out a ton of money on one. With all of the other expenses you have to consider, finding a computer that is actually within your budget is absolutely essential.
The problem is, you don't want to compromise and settle for a less-than-stellar device. This might be a recipe for headaches and frustration, which is not what you want when you are dealing with a tough load of work. This is where finding the right MacBook Air deals could help you substantially.
Why Look For a MacBook Air Specifically?
As far as highly usable laptops go, there are few competitors to the MacBook Air. Slim, powerful, visually appealing, and secure. Everything you could want out of a modern laptop with very few, if any drawbacks whatsoever. They are simply a college student's best friend, which is why you see them everywhere.
There are several points you have to weigh when searching for a new computer. For college students specifically, you may want to prioritize portability. A powerful computer is not going to do you much good if it weighs a ton. If you have a hectic schedule, you are not going to want to drag a laptop like that around, no matter how comfortable a carrying case you have.
Another thing you want to consider when it comes to finding a good laptop is longevity. Do you really want to have to replace your laptop every other year because it so easily wears down? You're unlikely to encounter that kind of problem with a MacBook Air. These laptops are built with top-quality hardware, as all Apple products tend to be, and will offer you the same degree of power and efficiency for years, so long as you take care of your device.
One final point to consider about your laptop search is how well it will function as an entertainment device. It's not all about work, after all. You need a computer that can help you stay in touch with your classmates throughout the day, or watch Netflix in between classes. You need a laptop that is fully capable of running any popular app or streaming service, and that will allow you to gleefully multitask while you are writing your term papers and performing graphic design.
If this is your idea of a perfect computer, you need to locate the right MacBook Air deals, because this is the computer that will fit your needs nearly perfectly. While you could opt for the bulkier and more powerful MacBook Pro, that's not necessary for most college-level purposes. You would just be paying more to carry around extra weight at that point. Unless you plan on using your computer for intense graphic design or animation, you are better off with a MacBook Air.
Where Can You Find The Best MacBook Air Deals Online?
Paying full-price for a MacBook Air is not something you have to endure. If you need a fast and reliable notebook-style laptop, you can find one easily right here at Mac of All Trades. Our selection of refurbished laptops will help you equip yourself for whatever comes your way over the course of a semester and beyond.
When it comes to finding an affordable computer for your needs, you don't always want to rely on shopping at department stores or shelling out a ton of money just to buy brand new items. Our refurbished laptops have been thoroughly checked over and restored to fully operational condition, which means that you are essentially paying less for a machine that functions like new. Not only are all of our computers addressed in such a manner, they are also backed by a warranty, so you can be assured that you are making the right move when you shop with us.
This is the best way to get your hands on high-quality Apple laptops, especially if you are already on a tight budget and don't want to overspend. For college students, or anyone else for that matter, looking for a reliable and slim computer that you can easily take with you on the go and that will more than meet your needs when it comes to performance, our selection of MacBook Airs are what you are looking for.
Making sure that you have a dependable computer to do your work on can save you an incredible amount of hassle over the course of a semester. Rather than trying to find time in your college's computer labs or relying on a slow and clunky laptop that is outdated and that doesn't meet your needs, simply take a look at our shop and you will see that we have a generous selection of MacBooks, all at great prices. When it comes to MacBook Air deals, we are the best place to shop online.