Posted by Mac of All Trades Tech Team on Oct 5th 2020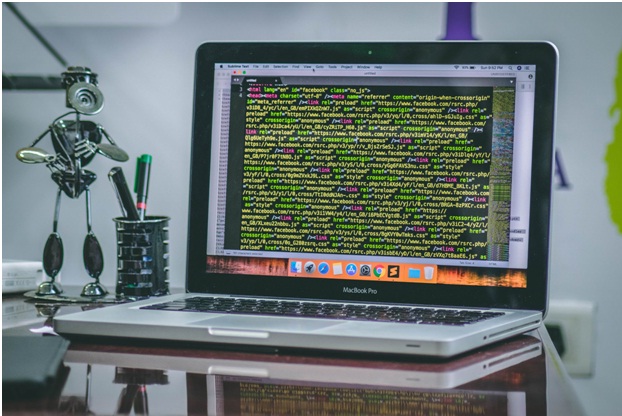 When you need a versatile computer that you can not only count on to handle our workload but also suitable enough to take with you everywhere, there's a good chance that Apple MacBooks come to mind. These professional-grade computers are an excellent solution for anyone in need of a speed, power, and efficiency when it comes to their work tasks.
Finding the right MacBook out of all the models can be somewhat tricky though. While they are all high-quality enough to handle the rigors of most professional environments, you may find that the MacBook Pro 15 inch is the model best suited for your needs. This guide will delve into the properties of this Apple computer, giving you some insight as to whether or not it is a good match for your business needs. Chances are, you will see that it is a laptop that you can depend on to get your work accomplished in an efficient manner without sacrificing on functionality and portability.
Finding a Suitable Laptop For Your Needs
When it comes to Apple laptops, there is no shortage of models to choose from. You could start with the slim and lightweight MacBook Air 11 inch and work your way up to the much heftier 16" MacBook Pro. which of these is best suited for your workload depends somewhat on your professional and individual needs, although if you are looking for an all-around professional option that can handle it all, the MacBook Pro 15 inch may be the one that fits this role perfectly.
The demands of digital work vary considerably now, but what is universal is the need for a computer that has a reliable processor and decent amount of memory. A weak computer is simply not going to be up to the task of complex multitasking, and will experience considerable slowdown if you attempt to work on multiple projects or tasks at once.
Even if you are only working in a web browser, these programs actually eat up a lot of memory and processing power - because only so much can be held in the computer's cache at one time. When the memory runs out, the computer must find alternative ways of serving the content to you as quickly as possible while you switch tabs. Some computers allocate processing power or hard drive resources to these tasks, but ultimately what happens is that the windows you leave will drop out of the cache when it is forced to refresh. This means every time you switch back to a window or tab, all of the content has to reload.
The result is slow load times for even simple tasks, and depending on the work you are doing, this kind of activity could even cause the computer to crash. Obviously, if you are in need of a professional caliber device that you can rely on to get all of your work done in a timely fashion, you can't waste time on a device that will crash and lose your data. Nor can you waste time waiting for tabs to load in all because you don't have adequate memory or resources.
What Stands Out About the MacBook Pro 15
The reason why the 15-inch variant of the MacBook Pro may be the laptop you need is because it combines the best of both worlds: a manageable portable size with plenty of storage, memory, and processing power. The MacBook Pro 15 Inch really doesn't compromise in any area - it is the definition of a "professional" laptop option, that can compete with any desktop in terms of power yet is able to be carried around and used anywhere you like for great convenience.
Most of these model MacBooks come equipped with workhorse Intel i7 processors, 16 GB of memory, and at least 256GB of flash storage. Their graphics capabilities are perfectly suited for graphic design, photo and video editing, and even animation, making them a favorite of design studios all around the world. The Adobe Suite will run like butter on one of these computers, which is music to the ears of any design professional.
When you need a truly reliable laptop that can handle any professional task that comes your way, the MacBook Pro 15 inch is likely your best bet. The good news is, you don't even have to spend a fortune to get your hands on one. Our store carries high-quality certified refurbished MacBooks that function as if they were brand new.
There's no reason to sacrifice on quality in your computer when you can simply purchase a powerful Apple Mac from our selection right here at Mac of All Trades. Our meticulously refurbished devices will meet all of your professional needs and are great for portable home entertainment as well. Browse through our store and you will find quite a few 15" MacBooks as well as a variety of other high-quality models.