Posted by Mac of All Trades Tech Team on Oct 11th 2022
Refurbished tech helps consumers buy their favorite apple products at a much lower price. You can also help the environment by buying refurbished products rather than discarding the old ones.
When buying refurbished technology, safety is an important aspect. Check out some common questions about refurbished devices, which work well and offer long life spans.
Does the Device Still Work?
Reputable sellers use an in-depth process to determine whether the device works. When they receive devices, they typically clean them, perform visual inspections and test the hardware.
Hardware tests cover every system you need for smooth operation, including:
Storage
Electrical and mechanical systems
Video graphics
Battery life
Components and sensors
Network interfaces
If any component needs work, certified technicians can perform repairs. In these cases, sellers may list devices for a lower price with clear disclaimers about nonfunctional pieces.
Are Refurbished Devices Stolen?
Most refurbishers do not use stolen technology. Accreditations from the Better Business Bureau and other respected organizations indicate trustworthiness and integrity. These certifications ensure the business you're buying from does not use stolen devices.
Talk to your seller about their theft detection system and determine whether refurbished tech is safe. Companies can use unique identifiers from an Apple device to determine if it has been stolen. They can ensure that any technology they buy and refurbish comes from the actual owners.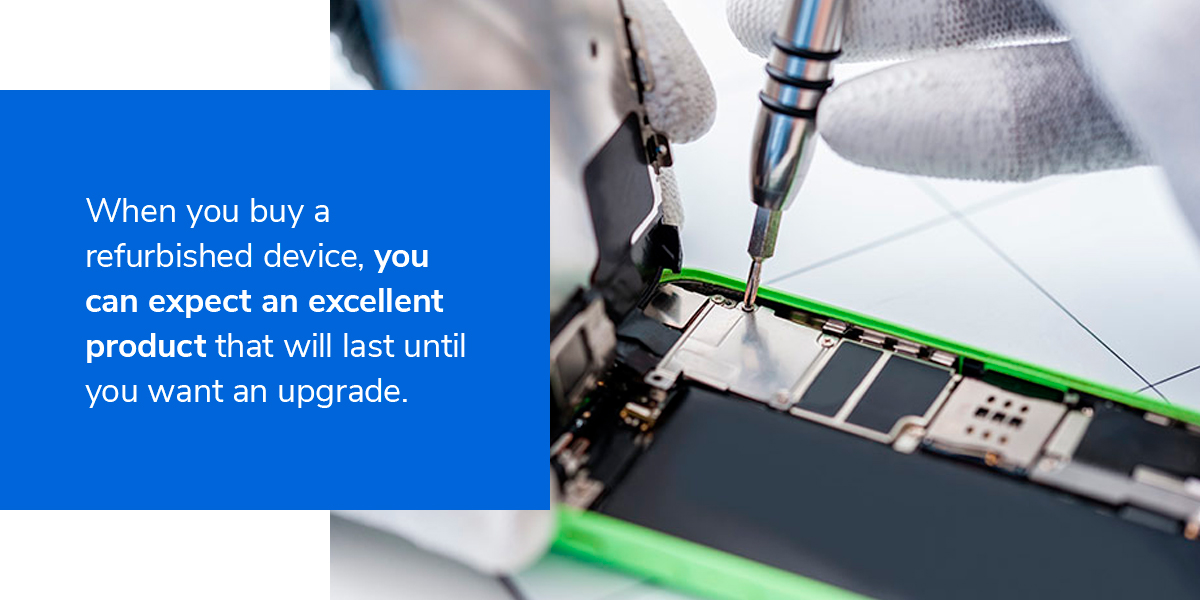 Can I Get Good Life From Refurbished Devices?
Refurbished devices offer high-quality options for a better price. When you buy a refurbished device, you can expect an excellent product that will last until you want an upgrade.
Devices from Mac of All Trades come from a business with a trusted background in selling since 1995. Devices also undergo a rigorous testing and cleaning process to ensure they're ready to sell. This process includes a full reset to remove any previous customer data and issues. Every product receives a final quality assurance inspection before we list it on our website.
Browse Our Selection of Refurbished Devices
Refurbished Apple tech is a safe option. When you buy refurbished tech from Mac of All Trades, you know we test each device to ensure it will function well for a long time.
If you're ready to save money and positively impact the environment, purchase refurbished Apple products that are safe from Mac of All Trades. We offer refurbished Macs like the MacBook Pro and MacBook Air, and various Apple iPhones. Browse our selection today or call 800-581-8987 for more information.