Posted by Mac of All Trades Tech Team on Jan 24th 2022
Carbon emissions aren't just growing, they have been steadily increasing; in fact, according to the EPA, global carbon emissions have increased over 90% since 1970. With global carbon emissions on the rise - and increasing - it makes perfect sense why anyone might want to invest in an ecologically conscious provider of technology.
One of these providers that has received a lot of acclaim for its eco-conscious efforts is Apple, especially in the last few years through the release of the updated M1-equipped MacBook Pro and MacBook Air laptops.
The new MacBook Air, for example, is made with 100% recycled aluminum, and Apple has publicly stated that by 2030, the company aims to utilize 100% recycled materials in the production of their technology, use only renewable electricity to power their facilities, and entirely eliminate plastic from their packaging.
But these are recent announcements. Is a used MacBook Air - say, one from a few years ago - still an environmentally friendly laptop?
The short answer is yes - and to illustrate the point, let's take a close look at some facts you can find in Apple's Product Environmental Report for the 2017 13-inch MacBook Air as a point of reference.
Material Usage and Efficiency
One of the most significant manners in which the technology products can impact the environment - for better or worse - is during production. As there is a wide range of materials and substances that are used in the production of laptops and other technology (many of which are harmful) this is one of the first things you'll want to assess when determining whether or not a used MacBook Air is, indeed, environmentally friendly.
First off, let's just talk about size and weight, both of which are material demands that affect production and shipping. All told, the laptop only weighs 2.98 pounds, which breaks down to 545 grams of aluminum, a 305-gram battery, and a 195-gram display. These three features account for the bulk of the laptop; there are only 40 grams of other metals and 30 grams of plastic in the entire remainder of the assembly.
Both compact and light, this means that fewer resources are needed to create one laptop, maximizing the efficiency of production and stretching the viability of raw materials further. These attributes also mean that more laptops can be shipped (and more efficiently) maximizing the capacity of the supply chain, regardless of how they are shipped.
Moreover, the exterior of the MacBook Air is made of aluminum, which can be recycled, and the batteries are more energy-efficient and longer-lasting, minimizing waste.
Harmful and Restricted Substances Breakdown
It's no secret that some technology providers employ the use of harsh or known harmful chemicals to produce their goods. However, both the physical design of 2017 used MacBook Airs and the production processes used to create them are commendable for their stringent environmental standards.
Among other things, used MacBook Airs (2017 models) offer the following:
●Arsenic-free display glass and mercury-free LED-backlit displays:
Arsenic is a chemical element that is sometimes added to glass in the form of arsenic trioxide, a compound that discourages glass from bubbling when the glass is melted and formed. However, arsenic is a potent toxin that causes a wide range of adverse health effects; prolonged or acute exposure can even be fatal. A 2017 used MacBook Air also features an LED-backlit display that is mercury-free, which is much more environmentally conscious than some other forms of backlit displays, like CCFL displays.
●PVC-free internal cables and AC power cords (except models in India and South Korea):
PVC, also known as polyvinyl chloride, is a well-known pollutant. Its production process is implicated in the release of toxic substances, and it releases them when it breaks down too. Worse, it takes a long time to break down.
●BFR and Beryllium-free design:
BFRs, also known as brominated flame retardants, are incorporated into a wide range of technology in order to offer heat and flame resistance. As for beryllium, it offers electrical connections a safeguard against mechanical and electrical fatigue. Unfortunately, both BFRs and beryllium are potent toxins.
Energy Efficiency
Unfortunately, the reality of the situation is that a computer that is, itself, ecologically friendly may still have an undue adverse impact on the environment through energy consumption, since many forms of energy production release copious amounts of greenhouse gasses into the atmosphere.
All that said, a 2017 used MacBook Air will still pass with flying colors. The MacBook Air is designed with power-efficient components and power management software that monitors and optimizes efficient usage of energy. More importantly, the 2017 MacBook Air exceeds ENERGY STAR Requirements, and Apple has been making continuous improvements along the way. Never content to rest on their laurels, the 2017 MacBook Air is 46% more energy efficient than the original model.
Packaging
The 2017 MacBook Air's packaging was made from corrugated molded fiber paper, high-impact polystyrene, and a small amount of other plastics (less than 17 grams out of a total of more than 500 grams of packaging).
The paper in the packaging is recyclable and it was itself made from either recycled paper or harvest from sustainably managed forests. The packaging was also extraordinarily efficient, enabling the proverb that "more could be created from less."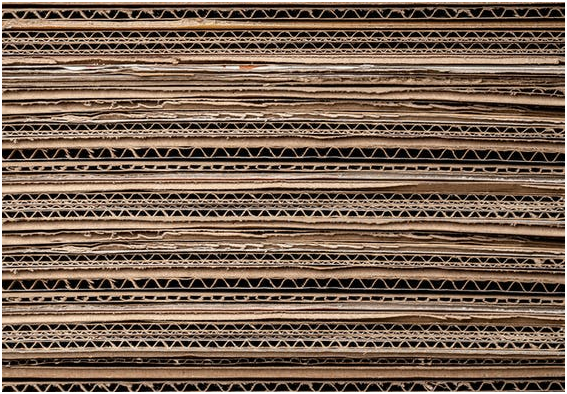 Of course, you might be wondering why we'd even bring up packaging for a used MacBook Air since that's in the past.
In a sense, it is, but since Apple has committed to eliminating plastic in packaging by 2030, investing in their products and keeping demand high is supporting the right cause. Each dollar invested today in Apple products, both new and used, is a dollar put towards the environment.
Final Thoughts on the Environmental Friendliness of a Used MacBook Air
A used MacBook Air is energy efficient, contains fewer harmful substances than many competing forms of technology, and is optimized for both material and packaging efficiency. If you're looking at buying a refurbished MacBook Air with an Intel Core i5 processor and a 128GB SSD- rest easy, it's one of the most environmentally friendly laptops out there. The even better news is that Apple's MacBook Air is only getting better, in terms of performance and eco-consciousness.
If you have any questions about our used MacBook Air laptops or our other Apple products, please feel free to reach out to us at 800-581-8987.
Visit Our Online Store Today
Here at Mac of All Trades, we carry a great variety of Apple products that have been carefully refurbished so you always enjoy that unique Apple experience. If you want to buy a MacBook Air that you can rely on for years, we have exactly what you need.
For more information on the different model MacBooks we carry, check out our store, or call us at 800-581-8987.