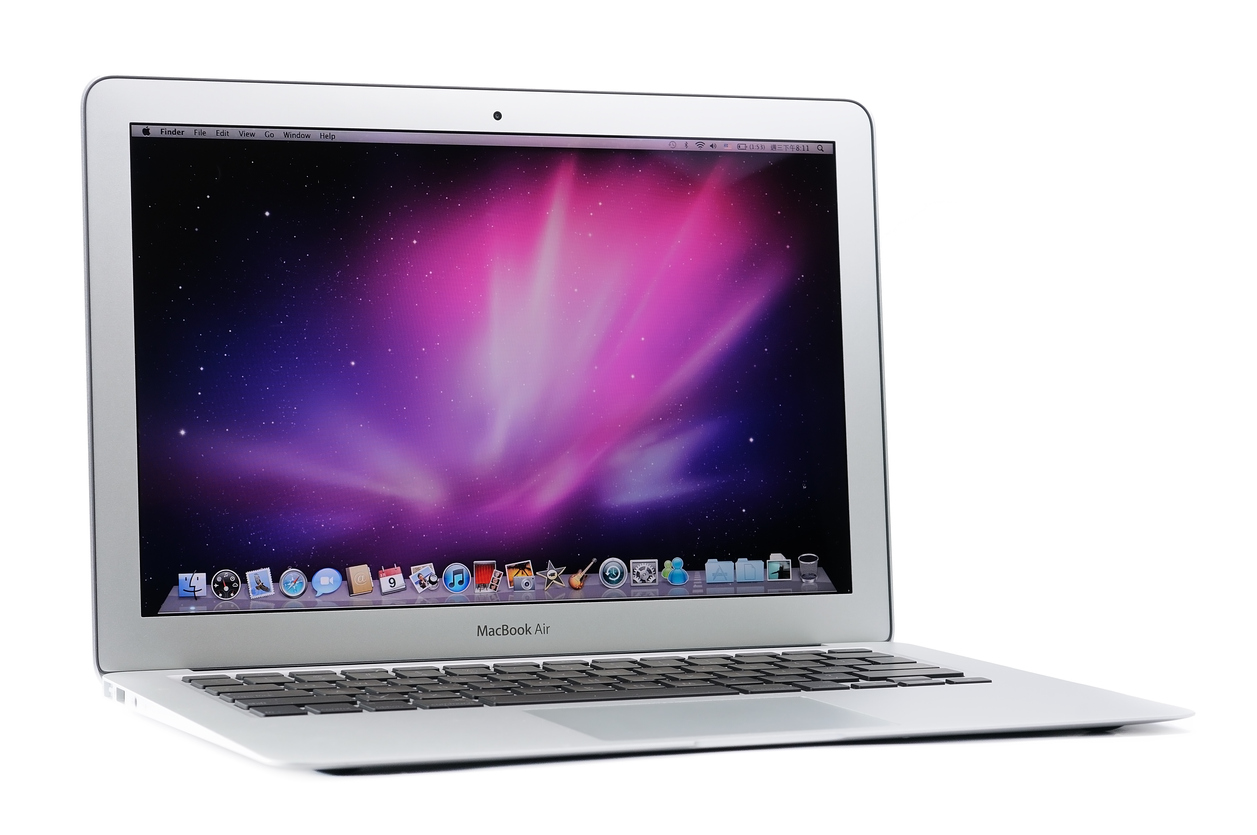 One of the most common places you can find laptops is in schools. Students love to use laptops as a way to complete a majority of the work they have: from homework to notetaking in class, and even just as a communication tool during projects.
The thing about laptops for students is that they need to be affordable. Students are looking for computersthat they can easily afford so they can effectively complete the schoolwork they need and have a resource for other applications of campus life or recreational use.
MacBooks are obviously a leading product in technology and are commonplace among students. If you are looking for a MacBook for students and are on a budget, maybe looking to buy new isn't the way to go. What you may want to consider is how a used or refurbished MacBook can save you money and still give you the performance you need to complete all tasks a school day—and school year—require.
At Mac of All Trades, you can find exactly what you are looking for. You can get all of the great performance of a MacBook at a much better price simply because the product is labeled as used or refurbished. Even if the product was never used but was taken out of the box, it has to be labeled as used and sold for less. There are plenty of deals like this to be had with Mac of All Trades.
As a student, there are certain things you should look for in a MacBook:
The Size - MacBooks obviously come in various sizes. One thing you have to consider when looking for a MacBook for students is that it needs to be easily portable. You may think that all MacBooks are portable, and they are, but there are some that take up less space in a backpack and are more lightweight. Before you start shopping, know the screen size and portability of the laptop you are looking for. It will help you narrow down your selection quickly.
Speed - Once you have the size and portability of the MacBook decided, you have to find somethingthat meets your performance requirements. One of the most important factors is processor speed. The faster a MacBook is, the better for you as a student. If you are simply buying your MacBook for general classes and are just trying to take notes and write papers, get something with less speed to save money. If you are a graphic design or video student and are going to use complex programs to do projects and schoolwork, you need something with more speed that may cost you a little more.
Memory - You need to have enough memory on your laptop to run the programs you need to complete your work. This is done using RAM, or random access memory. The price of the MacBook you choose could depend on how much RAM the machine has. Again, you can determine how much you need and potentially save money if you require a little less.
Storage - The amount of storage within the MacBookis very important because this is where all of your files will be housed initially, even if you are a user of the cloud or have an external hard drive where you can back up your work. When buying a MacBook for students, this should be one of your main considerations: how much storage space the computer has for your files.
Protect Your MacBook - After you buy, do what you must to keep your MacBook protected and safe from damage, inside and out. You can choose to buy protection warranties from the seller and you should get a case that protects your MacBook when on the go. Keeping your laptop safe will allow you to use it for longer by protecting it from potential damages.
With Mac of All Trades, you can find various models of MacBook for students that come at a great price. Our MacBooks are all in excellent working condition so you can get a used or refurbished model that will perform just like new. All models have been reviewed and examined to make sure they work properly and the condition is accurately labeled, so you not only get a machine that works well, you get the help of a trustworthy expert team to find what you need for school.
School will be starting back up very soon, so get the MacBook you need at used and refurbished prices today. If what you really want is a quality product and dedicated service at an affordable cost, you will find it at Mac of All Trades.