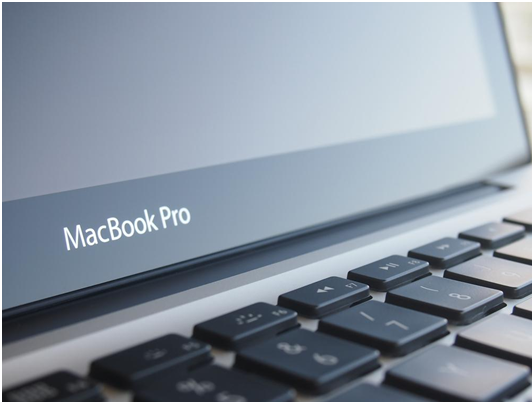 When it comes to technology today, the smaller and more portable it is, the better. We like to be able to do everything at the push of a button. We want to make our purchases online at our own convenience. We want to read the news, check the weather, or watch our favorite movies and TV shows on our phones as we travel. As much as we can do with the smallest devices today, it doesn't replace the need for a quality laptop that can hold so much of what you keep with you at home or in the office. You may hear people talk about how their entire life is on their computer. It really is true when you consider the files we store -- from our favorite music to family photos and more -- that we want to have everything protected and there needs to be a way to take everything in your arsenal that is stored on your computer and be on the go.
For business trips or just a simple vacation where you want to have that added resource, having the right laptop that can hold all of your files, leave room for the addition of more files down the road and have the full capabilities you have when you work at home or in the office is a must. If you want the best, you know that one name in technology stands out above the rest.
Apple products are regarded as the best for several reasons. For one, they are long-lasting, giving you added value. When you buy an Apple laptop or desktop computer, you are making an investment that is designed to last you for upwards of the next five years. If you have tried other laptop brands, you know that performance slips after a year or two, and you'll be right back to searching for something different. With Apple MacBooks, you take that off the table. This is going to be the laptop that really holds your entire life. From the expansive storage space to the durable exterior to high-quality processing speeds that get things done quickly, you can't argue with performance or capabilities.
For many people shopping for laptops, there is one problem with MacBooks. The cost for a brand new MacBook is simply too high for the budget. If you are working off a budget, it can be hard to find the MacBook you really want because they are almost never on sale as a brand new model. It's why so many people choose to settle for other brands and go through the same frustrating search every couple of years to find a new laptop. With this in mind, you certainly want to consider the possibility of getting the Apple laptop you have always wanted and finding MacBooks for sale that have been refurbished. With a trusted dealer like Mac of All Trades on your side, you really can't go wrong.
We will look at the reasons why you should choose a refurbished MacBook as opposed to a new one and why Mac of All Trades is the best place to go to get one.
Why You Should Choose a Refurbished MacBook
There are many people who will see that a laptop is refurbished and feel like they aren't getting something of quality because it isn't new. That is definitely a misconception, especially when you consider the overall quality of Apple products and how a refurbished product has a new life to it. When you go to a place that really puts in the care to make sure a MacBook has been refurbished properly and is listed in the proper condition so that the customer knows exactly what they are getting, it can sometimes be the better purchase than buying something brand new.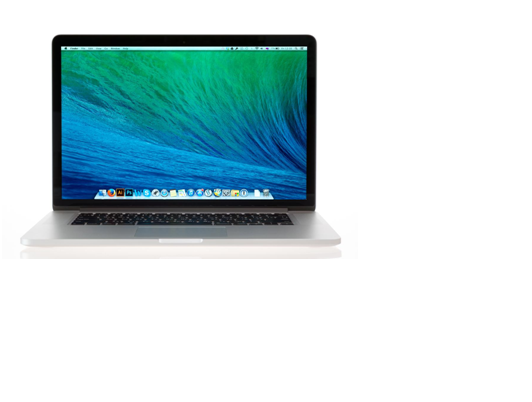 These are just a few of the reasons why you should choose to get a refurbished MacBook.
It's Cheaper - One of the main reasons that people choose not to buy new MacBooks is because of the cost. Apple laptops that are brand new definitely come at a premium price that doesn't fit into everyone's budget. With that in mind, you can find some savings and get MacBooks for sale when you choose to buy refurbished instead of new. Refurbished MacBooks can come at a lesser price that depends on the capabilities of the model and the age of the model. If it is a relatively new model that has been refurbished, you can typically get a 10 to 20 percent savings on it. If it is an older model, you could potentially save as much as 50 percent on the laptop.
Get One in Great Condition - It's important in this case to distinguish the difference between used products and refurbished products. A used product is going to come in as-is condition without any replacement parts being used. This means that what you see is what you get and the age of the unit may start to show as you use it. A refurbished model will be updated with new parts so that it runs smoothly and you can get very similar performance to a new model. Refurbished MacBooks can come in various conditions ranging from Good to Very Good to Excellent. Even in Excellent condition, a refurbished MacBook is not going to be in perfect condition as it was fresh out of the box, but you are getting a machine that is ready to work for you and has been updated to last for years to come.
Fully-Tested Models - When you get a refurbished model, you aren't getting a machine that received replacement parts and was put back on the market. These machines are tested to the fullest to make sure they can deliver the performance you expect from an Apple device. Any refurbished laptop should go through an extensive testing process before it is placed on sale. This allows the customer to have peace of mind when buying a refurbished model, especially if they never have before.
No Old Data - If you are choosing to buy a refurbished model, you are getting a laptop that was previously used in some way. As a result, you want to still get the laptop as if it had been purchased new. Places that refurbish Apple laptops and put them up for resale should always ensure that everything has been wiped clean so that the customer is getting a laptop that appears to be brand new, even if it was used for several years before.
Why Choose Mac of All Trades
If you decide that you are going to buy a refurbished product, you don't want to go to just any place. You want to find a seller that people have put their trust in before and that has a reputation for having the best selection, the best prices and the best customer service.
That place is Mac of All Trades. Here are just a few reasons why you should choose Mac of All Trades to complete your purchase of a refurbished MacBook or other Apple devices.
Large Selection - There is no shortage of products available at Mac of All Trades. When it comes to finding refurbished laptops, you can find a large selection that features various models from different years and generations that offer a variety of features, storage sizes and screen sizes. If you are shopping for a laptop, you may have an idea of what you are looking for, but be open to other ideas based on what you see available.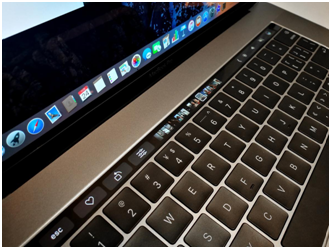 More Than Laptops - When you choose Mac of All Trades, you are not limited to getting MacBooks for sale. You can find a large selection of the best Apple products available including iPhones, iPads, iMacs, and even Apple Watches. If you want to take your work with you on the go and have a device that has the best capabilities, you want to choose Apple. With Mac of All Trades, you get the wide selection of items that go way beyond laptops.
Great Prices - If you are going to choose a refurbished MacBook or device, you expect to get a break on the price of brand new items. With Mac of All Trades, you will find some of the best prices for Apple products that make it affordable to get the laptop, iPhone or iPad you have always wanted. Mac of All Trades makes it affordable to get a product of quality when you shop with them for your next Apple device.
Awesome Reviews - If you really want to know what people think about the experience of shopping with Mac of All Trades, take it directly from the customers we have already satisfied with quality refurbished devices. Browse through our long list of reviews from happy customers and see what they have to say about working with us and getting a device that truly made a difference for them.
Years of Experience - Mac of All Trades was founded in 1995 and has been a leading reseller of Apple products ever since. Our goal is to provide customers with the best shopping experience possible. From our selection to a one-year warranty on all products to the low prices you find for refurbished products, this is the place to go to get Apple products you have always wanted. Our experience really shines through when you work with our customer service team and have any questions you may have about getting a refurbished product answered. When you contact us by calling 800-581-8987 or send an email to customerservice@macofalltrades.com, you can get in touch with an expert quickly and easily to get the advice and guidance you need.
With all of these reasons in mind, it is time for you to get the Apple products you have always wanted. When you want to find the best selection of MacBooks for sale and the many other devices that Apple provides, turn to Mac of All Trades to get exactly what you need to take your work with you on the go and get the best performance from your devices. Mac of All Trades makes it easy and affordable to get the devices you have always wanted, so make it happen today and shop with Mac of All Trades.