Posted by Mac of All Trades Tech Team on Nov 9th 2020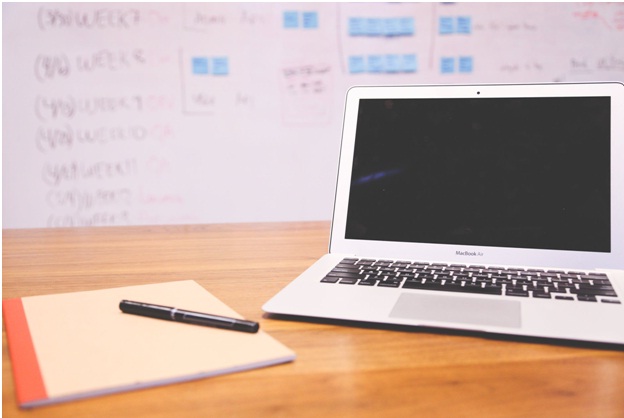 These days, with tablets, phablets, laptops, and devices galore, professionals have a load of options at their fingertips for computing on the go. It doesn't really matter what your workload entails, as there's likely a powerful device out there that can help you tackle it wherever you are.
The MacBook Air 13" is the perfect example of one such device that combines efficiency, durability, and processing power together in such a way that is hard to compete with. For any students or professionals seeking a reliable option for getting work done when you are on the move, you can't really go wrong here.
If you are in the market for a new laptop or other kinds of mobile device and have had trouble deciding which is the best route to take, this quick guide will help you find what you need. There may be quite a few options on the market, but once you see what the Apple MacBook Air has to offer, your decision may be much clearer.
Finding the Right Laptop That Fits Your Routine and Workload
When you realize you need a device that will assist you with your work while you are moving around, it helps to understand your routine. Will you be mostly working at a desk or workstation but need the convenience of portability in order to work from home as well? Do you intend on making regular visits to cafes to do your work? What about working while you are commuting?
You also have to factor in the power and features of your device. If you only need a supplemental device to check emails and maybe video chat while you are on the train or keeping tabs on things while you are in bed, a simple iPad might do just fine. These devices, while not as feature-rich as MacBooks, can handle most basic computing tasks with ease and also have a very slick interface.
However, if you know your workload is going to be heavy and that you will need a dependable device to use while in the office and at home, a MacBook Air 13" might make more sense. These laptops are small and lightweight enough to where you won't feel bogged down by carrying one around all of the time, yet they still offer a lot of features that make them perfectly usable as professional devices. Unless you plan on performing extensive video edits or 3D rendering, chances are your Air will be more than enough to handle any work tasks you need it for.
Finding a computer that actually matches your routine is important, and something you certainly want to consider before diving into any purchases. You might be inclined to stick with your phone to check your emails or get by with a tablet, but laptops offer a much more versatile suite of features that make them better suited as work machines. You may prefer the extreme portability of an iPad, for instance, but if you can't easily perform certain work tasks on a device like this, a laptop is the better option.
The MacBook Air 13" Has a Great Combination of Portability and Power
Apple makes a great selection of different laptops that all have their niche purposes. For those of you looking for a high degree of processing power, the MacBook Pro line is more apt. However with these larger laptops you do sacrifice a bit of convenience and portability, and for most people they are not necessary. If you are simply looking for a high-quality reliable device that will help you work on the go, a MacBook Air 13" is the better solution.
What makes these laptops in particular so useful is that they excel at combining portability and power. The slim frame and weightless feel of the MacBook Air makes it a breeze to carry around and use during long commutes and anywhere else, really. You won't feel aggravated trying to lift it out of your bag or set up on your lap. They hardly weigh much more than many e-readers and tablets, but pack far more power.
For anyone interested in a laptop that has all of the power and features of your standard desktop computer but the same kind of portability as you might expect from a mobile device, the Apple MacBook Air is the ideal choice. There is also the MacBook Air 11" option for an even greater degree of portability, but the larger model provides a bit more screen space and power that makes it better suited for professional tasks.
If you want one of these laptops for yourself at an affordable price, you can find them here at Mac of All Trades. We carry an assortment of certified refurbished MacBooks that are just what you need to enhance your work routine. Take a look and see for yourself!