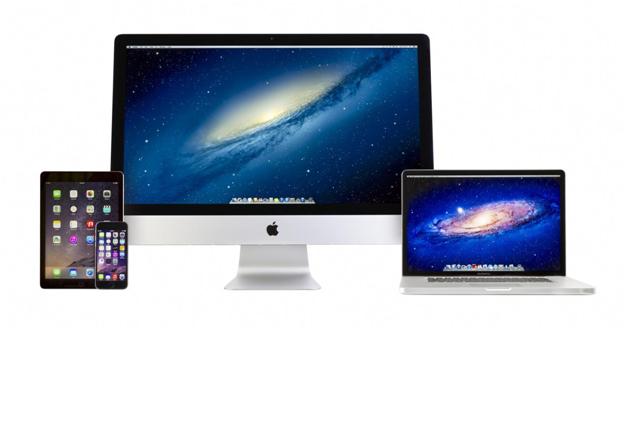 When it comes to choosing a computer, you want something that satisfies all of your needs. From the amount of storage it has, to the processing speed, to the overall features like the number of ports or the size and quality of the screen, you want a computer that can perform well every step of the way.
We rely on computers in today's world. We use them in our offices, in our homes, we even take them on the go with us to complete work while we travel, even if that travel is just during our daily commute. So choosing something that is the best is important when it comes to computers and if it is the best that you are looking for, then you want to look at an Apple computer.
Apple is the leading brand in technology for a reason. The product they create is often innovative and they are able to include so much modern technology in their products. The computers are known to last for a long time and the portable devices have long battery life that allows you to complete a lot of work in the course of a workday.
So if you are in the market to buy an Apple computer, you want to make sure you get the right one for what you need. Here are some reasons you should buy the different models of Mac computers.
MacBook Air - The MacBook Air is a great choice for people who are looking for something more affordable and more portable. A larger model laptop can keep you bogged down and you don't want to put limitations on yourself with a device like an iPad or tablet. MacBook Air is a lightweight option that has all of the capabilities of a standard laptop so you don't have to sacrifice performance for something much more friendly in size.
MacBook Pro - When a lot of people think of an Apple computer, this is what they think of today. The MacBook Pro is your standard laptop from Apple that offers a very clean design and comes in a variety of sizes you can always take the majority of your work with you. While the MacBook Air has a lot of capability for a travel model, know that a MacBook Pro is still very portable and possesses the processing speed that is for the demanding user. If you have a lot of work or the work you do requires a lot of power, this is the model you need that can deliver the strongest performance.
iMac - The standard desktop model from Apple is the iMac and while you may be thinking that desktop models are becoming a thing of the past, think again. From office complexes to home offices, there are still people that put a lot of value in having a stationary model. For people in these settings, performance means everything. Just like the MacBook Pro, the iMac offers the best in performance and power. What the iMac offers is everything you need in a desktop model without having to give up too much of your workspace. The iMac offers a built-in display that frees up space for you to work and be efficient at your job or in the tasks you want to complete at home.
Over the years, there are many things about these models that have evolved. There are screen sizes that you can no longer find new. As Apple makes new models of computers and laptops, you may be interested in the next big thing, but also realize that the price range for a brand new laptop or desktop is just something you can't afford at the moment. It's why you should consider a refurbished model of Apple computer so you can still get the great performance and the long-lasting capability and efficiency of an Apple model without having to pay the premium price for a brand new one.
The place to go when you want to find a great selection of MacBook Air, MacBook Pro, iMac, or any other Apple product is Mac of All Trades. Buying a refurbished Apple product is made easy when you shop with Mac of All Trades. You simply browse the selection and find what it is you are looking for and which model offers the capabilities you need. When you find it, you can make your purchase with confidence knowing that you are getting what you see and buying from a trustworthy dealer.
So, head over to Mac of All Trades today to find the laptop, desktop, tablet, or mobile device you need so you have the devices that make you more effective in your work every day.