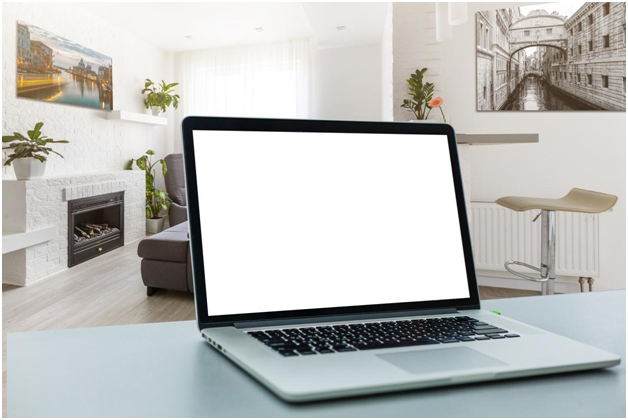 The first truly portable laptop computer, the NEC UltraLite, debuted in 1988. Developed by NEC, a Japanese telecommunications company, the UltraLite was the product of the company's vision for an inexpensive, lightweight terminal, which could be used to program private branch exchange systems—systems of information dissemination born of telephone switchboards that became the standard for intra-office communications. To create their laptop, NEC excised a hard drive, which made it impossible for their users to store their work, and a floppy drive. They also used a relatively slow processor, chosen for its size and relative weightlessness. Unfortunately, the UltraLite cost over four thousand dollars, significantly more than other portable computers on the market at the time, which made it a no-go for most consumers. Though the UltraLite ushered in a new era in portable computing, its prohibitive price point, and relatively specialized design as a telecommunications maintenance terminal, made the computer a commercial failure. It was only in 1989 when Compaq launched its LTE line that the laptop computer really took off.
Skip forward seventeen years, and we can see that the revolution occasioned by the NEC UltraLite has changed the computing world irrevocably. With the advent of the MacBook in 2006, the ability to carry around your computer—making at a lifestyle product, something you want to be seen with, as well as something that caters itself to your way of being—had become one of the most important parts of computing. Four times faster than the Powerbook, the MacBook came loaded with all the features needed for business, school, and personal use, a powerhouse of ubiquitous design. With its widescreen glossy display and built-in webcam, the MacBook presented itself as far more than a simple piece of machinery: it was a portal through which to connect people, a social device. Available with a 13-inch display, this Mac laptop was the first of its kind to address a market of casual consumers with a high-functioning product.
At Mac of All Trades, we sell MacBooks from a variety of model years with many different features. In its eight-year model gap, the MacBook transformed itself from a sleek, white device that seemed like the technology of angels to a slender space-age masterpiece of unibody aluminum. Between that period, Apple added a number of connectivity options to the MacBook, including mini-DVI, Gigabit Ethernet, USB, and Bluetooth. With stereo speakers, a microphone, and a trackpad, the MacBook has positioned itself as a versatile computer that can meet all of your computing needs.
Apple further improved upon the MacBook with its release of the MacBook Pro, also in 2006. This Mac laptop debuted as the high-end version of the MacBook standard. Every tool that was part of the MacBook got an upgrade in the Pro. At Mac of All Trades, we sell MacBook Pros from many different model years. Since 2009, the device has grown more and thinner, owing to the introduction of solid-state storage into its hardware rotation. The Pro also features a Retina display, which uses a pixel density higher than what the human eye can process to create clear, crisp images upon the computer screen.
A further innovation on the MacBook came about in 2008, with the introduction of the MacBook Air. Billed as the world's thinnest laptop, the MacBook Air has developed itself into the most eminently portable laptop on the market today. With a custom Intel Merom CPU, Intel GMA graphics, an anti-glare LED-backlit display, and a full-size keyboard, the Air is the perfect device for any consumer who finds themselves constantly on the go. With 14 hours of battery life, the Air can keep up with even the most ardent of workers. With models ranging in release from 2010 to 2019, we have an Air for every occasion. We stock the latest Airs for a discount price, as well as older Airs for those of us who still prefer USB ports to mess around with dongles. All our Airs are manufactured from 100% recycled aluminum. The 2019 model even boasts a Retina 5K display and Touch ID. Our MacBook Airs function just as well as new. We use a proprietary 40-point inspection process to ensure the quality of every one of our machines.
To get the best deals on Mac laptops, look no further than Mac of All Trades. Although we are an eCommerce company, we are easy to reach by phone or email. Get the process started by calling 800-581-8987, or send an email to customerservice@macofalltrades.com, so we can help you find the Mac laptops that best suit your needs.
In addition to Mac laptops, we stock iMacs, iPads, iPhones, Apple Watches, and assorted accessories and Apple parts.