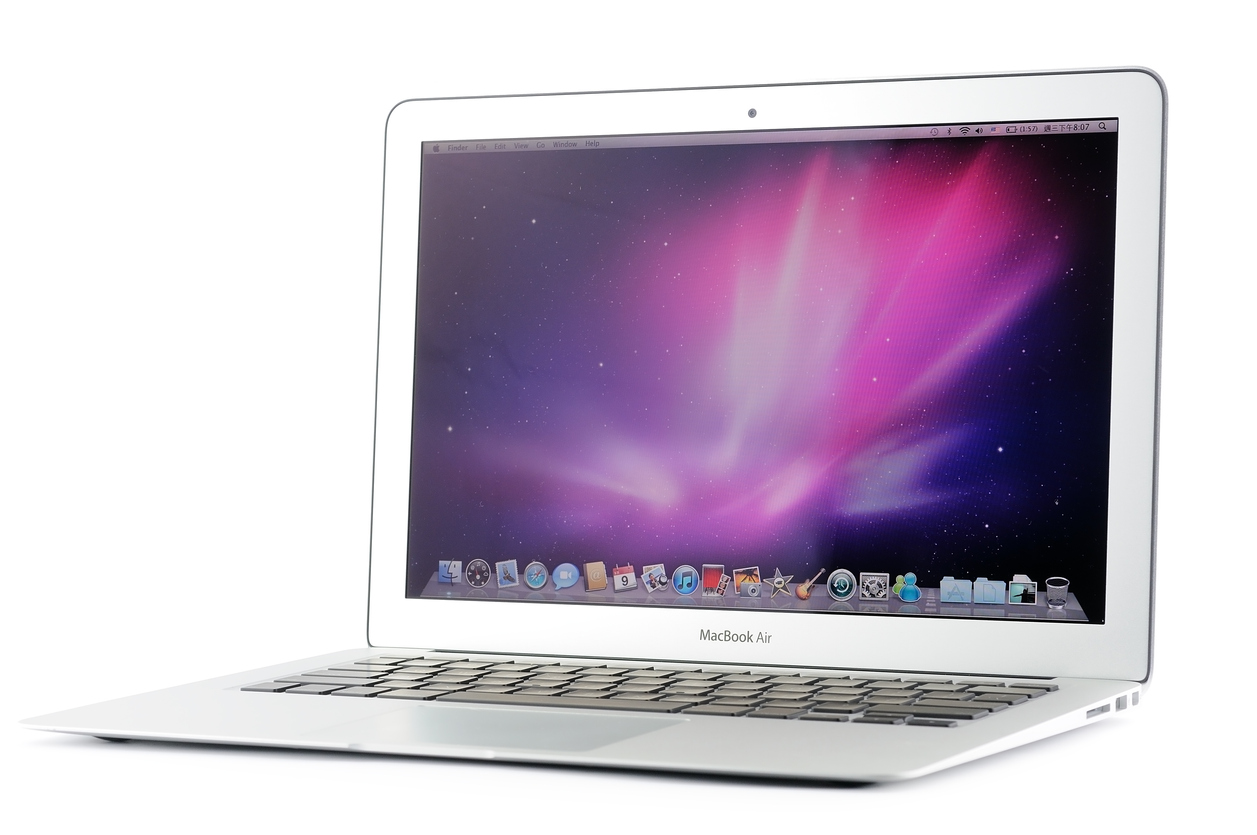 Searching for a new laptop, especially an Apple product, can be difficult because there are many options to choose from. In today's age of technology, people want something that works on the go, and yes, the traditional laptop still fits the bill. But with Apple constantly raising the bar with their technological advancements, it makes the decision of which model you want much more difficult.
Which should you choose: the MacBook Pro, the MacBook Air, or even the iPad? Each of those three devices can be used as powerful computers today.
The MacBook Air can be the best choice for people who want something on the smaller side that can travel easily but also capable of a high level of performance. With Mac of All Trades, you can get the best MacBook Airdeals to save you money and get all of the quality of an Apple MacBook Air without having to sacrifice the performance.
We will look at why the MacBook Air is a great choice and how you can get a great MacBook Air deal with us at Mac of All Trades.
Better Display - Apple's Retina display can provide crisp and detailed graphics to your screen, much more than a standard MacBook and some models of the MacBook Pro. Choosing a newer MacBook Air can be a way to get Retina display without spending as much money as a newer MacBook Pro. Part of having a high-quality laptop is having a good visual experience. If you do a lot of work in graphic design or if you are using your laptop for entertainment, like gaming or watching movies, even the older MacBook Airs willgive you a much crisper picture than many laptops in the same price range.
Thin Design - Most of the typical laptop designs and even the MacBook Pro designs for 13 or 15-inch models can be relatively thick and bulky. The MacBook Air remains one of the thinnest and lightest models available, making it very easy to take everywhere. For people who want to work on the go or need to travel frequently, you want to be able to take your entire body of work with you, not just a handful of files you keep in the cloud. That's why working with an iPad can become complicated after a while. You can take all of your work material with you with a MacBook Pro, but traveling with a larger model can be challenging too. The MacBook Air brings together the best of both worlds: the portability of a tablet and the storage space of a MacBook Pro.
Battery Life - Apple products are known for having a great battery life, and the MacBook Air may be one of thebest examples of this design.With a battery life of up to 14 hours, you can get through the entire day working on one charge without having to worry about the battery dying and draining quickly. Even Apple's MacBook Pro and MacBook don't have this kind of battery life, though they do boast good battery life themselves.
USB Ports - Whether you are a student, a professor, a professional in your industry that uses technology regularly, or just a leisurely user, everyone has used a flash drive or external hard drive at some point. Many MacBook models are now coming without standard USB ports and require adapters to connect your flash drives and external hard drives. Fortunately, most MacBook Air modelsstill featurethe standard USB ports that make it easy to connect external storage to access files easily.
Buying a MacBook Air can still be pricey if you choose to go with a new model. There is no way around it, Apple products are among the most expensive, but they are also among the best performing and tend to have a longer lifespan than other brands. That said, there is a way you can find a price that fits your budget and still get the great performance of Apple.
Mac of All Trades offers MacBook Air deals on used and refurbished models that can be a difference maker in your shopping experience. Don't let the terms used or refurbished be a turn-off. You can get a model that still performs at nearly new condition from a laptop labeled as used or refurbished. Sometimes, a "used" laptop is one that was simply removed from the box and never powered up. It still operates like new, but the open box actually brings the price down because of the used label.
Your best bet to find MacBook Air deals like this are to check out Mac of All Trades and see the selection of products: from MacBook Air to MacBook Pro, to iPhones and iPads, and everything in between. Get the Apple products you have always wanted at a price that works well for you with Mac of All Trades.