Posted by Mac of All Trades Tech Team on Oct 5th 2021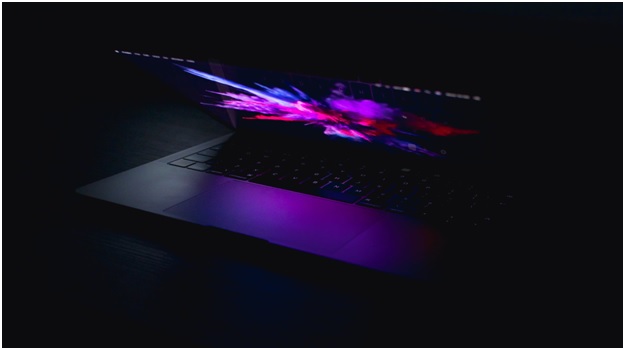 Apple MacBooks are a mainstay in offices and homes around the world, loved for their speed, power, and versatility. Compared to other kinds of laptops, notebook devices, and tablets, they certainly stand out. In fact, MacBooks are so reliable that many substitute them in place of desktop computers, despite their compact form factor.
However, MacBooks don't exactly have a reputation for being gaming machines. If you are wondering if you can game on Apple MacBooks, this quick guide will fill you in on some of the details. If you want a dependable laptop that can really do it all, you're going to want to read on.
What Do You Need From a Gaming Computer?
While some aspire to get their hands on gaming computers and laptops that have flashing lights and ultra-sleek add-ons, the true gaming enthusiasts know that everything comes down to specs. What kind of hardware is inside the machine and are the components in question powerful enough for gaming?
The thing with playing games on computers is that, unless you plan on playing pong or running an emulator for games from 20+ years ago, you are going to need halfway decent specs. And as great as some of the processors and other components of most modern-day computers are, most aren't actually equipped for gaming.
The main culprit is in the GPU, or graphics card. The majority of computers on the market, including PCs as well as Apple Macs, feature some kind of integrated graphics chip that is essentially packaged with the motherboard. It's not really able to be swapped out for anything better and usually is only powerful enough to render images, video, and streaming services. If you were to try and render 3D graphics or play a new Call of Duty game, the computer would either crash or not let you use the application at all.
Definitely not the ideal scenario for gamers.
Since dedicated graphics cards are usually large and create a lot of heat, they usually are only found in full-tower gaming PCs. However, that doesn't mean Apple MacBooks aren't an option. In fact, certain MacBooks are incredibly powerful and have more than enough processing power and graphics capabilities to play some of the hottest games on the market right now.
Which Apple MacBook is The Right Choice?
There are two main varieties of Apple laptops. These are the MacBook Air and the MacBook Pro lines. While the former options are lightweight and great for on-the-go computing, light work, and blogging, they aren't exactly the best choice for gaming. The newer models are equipped with powerful graphics chips, however, which can help you play a variety of titles that aren't resource intensive, such as Minecraft, Stardew Valley, Terraria, and similar games.
The MacBook Pro is what you want to use if you are serious about gaming. Although these laptops are more so designed for professional work, they come with a robust assortment of powerful components that translate well for gaming. High-quality Apple MacBooks can play a large selection of modern multiplayer games and AAA titles, and although you can't expect to get uncapped frames and play on the highest settings, these laptops more than hold their own, even compared to dedicated gaming towers.
What's great about using a MacBook Pro for gaming is that you can easily take your computer over to a friend's house or play just about anywhere you want, as long as you have a WiFi connection. This is one advantage that "gaming laptops" have over towers, so this alone is a reason enough to pick up an Apple MacBook if you are interested in a reliable gaming computer.
Like any high-quality computer, you should expect to pay quite a bit if you buy them through the traditional methods such as at the mall or at department stores. Rather than go this route, you may want to consider Apple MacBooks that are used.
Properly refurbished Apple laptops will give you the same degree of quality as a new device but without such a hefty price tag. If you are a gamer on a budget and are looking for a quality laptop that is powerful, portable, versatile, and affordable, a used MacBook Pro might be your best all-around option.
If you take a look through our store here at Mac of All Trades, you will find a great selection of used Apple MacBooks that would make excellent gaming computers. All of our computers are extensively tested and refurbished, which means that you can purchase them in full confidence. They also come with a warranty as well, so you can be sure that you're making the right decision for your gaming needs if you decide to get your gaming laptop here.
Don't go another week without being able to play your favorite games. Get a laptop that has all the power you need right here at Mac of All Trades.
Contact Us Today
You are sure to find precisely what you are searching for among the large selection of used MacBook Pros that we have available for purchase. Do you need assistance to buy a MacBook Pro? Please contact us at 800-581-8987 and we will be pleased to assist you!