Posted by Mac of All Trades Tech Team on Feb 8th 2022
Once you feel like it is time to invest in the technology your business uses for work, you will want to consider your wholesale options carefully to make sure that this large order is going to be a good fit. You would prefer everything to work out quickly and easily without any hiccups along the way to getting your office fully supplied. Apple products are usually a good choice for a variety of reasons, a few being that they are so commonplace that many people are already familiar with them, they are reliable devices, and they are easily compatible within a network of other Apple products.
If you are going to purchase Apple products wholesale for your business, you will want to get everything right and make things easier for yourself. Since we have a considerable amount of experience in this process, we want to offer some of our advice for making a thought-out order of supplies.
Purchasing Apple products wholesale for a business is a very different experience from picking out an Apple iPhone to replace a previous one that became outdated. Wholesale shopping requires a particular mindset that requires you to consider a larger number of people, not just yourself, and what that user experience will be like. Wholesale products for a workspace also tend to be more utilitarian in nature. People usually want these devices to get the tasks done and they need the devices to keep up with any programs they have to run for work. These devices are not a status symbol as much as they are tools for the trade.
We understand that this would be a very deliberate and important expense for your company, so we want to do everything we can to help you make a wise purchase and feel satisfied with your haul. We have some tips that might help you to make your decision more carefully so you and your team will feel happy with the technology you have to work with on a near daily basis. As you begin to explore your options, we recommend you carry out certain shopping practices and keep some things in mind before you purchase any Apple products in bulk.
Purchase Refurbished Devices
While you do have the option to purchase your Apple products wholesale brand new, we would usually advise steering away from this direction and instead heading towards refurbished devices, which are pre-owned, tested, and repaired. These products are much more affordable, especially when you factor in bulk discounts, and still perform just as you would hope. It is a great way to spend responsibly while fulfilling a need.
Look for an Experienced Bulk Seller
Not every store offers Apple products in bulk or does so effectively. It is a different responsibility to fulfill wholesale and bulk orders than individual ones, and you as the consumer should be aware of this. You will want to purchase from stores that are already well established as wholesalers to make sure you have an easier interaction with them. Look for positive reviews online and a long history of operating successfully.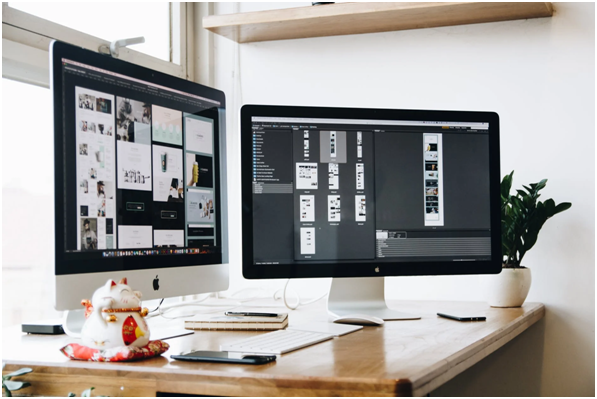 Order Multiple Products at Once
Think carefully before placing your order and really consider what Apple products your company needs now and in the near future. If you know that you will eventually consider purchasing other Apple products wholesale, you may want to purchase them all at once. Larger orders will get you better discounts and could potentially save you money that you would have split over two orders. This only applies, of course, if it is within budget at the moment, but it is still good information to have as you go into things.
Always Ask Questions
You should feel confident with any order you make, especially if you are purchasing in bulk. Do not allow yourself to hesitate when asking questions about products, discounts, return policies, or anything related to the order you are considering. Take advantage of the customer service team's availability and try to make sure all of your concerns are resolved so that when you finally place your order, you know that it will work out for you and your business. We are here to support you and help you make the right decision for your company's equipment.
More than anything, we want to see our customers placing an order with our online store and walking away feeling happy with what they received. That is what we really want from our relationships with customers. Every interaction at Mac of All Trades should be rewarding for everyone involved and nothing less.
You can find more information about purchasing Apple products wholesale on our website, so browse through that to learn more about volume orders with us. We insist that if you have any questions about the products we have in bulk or what it is like to make a wholesale purchase with us, that you reach out to us.
Visit Our Online Store Today
Here at Mac of All Trades, we carry a great variety of Apple products that have been carefully refurbished so you always enjoy that unique Apple experience. If you want to buy a MacBook Air that you can rely on for years, we have exactly what you need.
For more information on the different model MacBooks we carry, check out our store, or call us at 800-581-8987.