Posted by Mac of All Trades Tech Team on Oct 1st 2021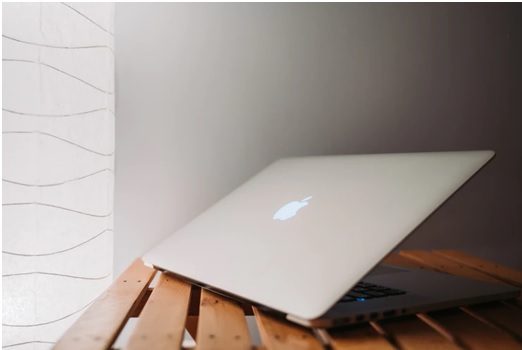 As you would expect with most industries, pre-owned items tend to be much less expensive than ones that are brand new. Although they may have been used by someone else before, things generally tend to last longer than you think, allowing them to be used by more than one person for years. At least that is often the case with technology, and at Mac of All Trades, we certainly have enough experience to know this well. We help people to take technology that was previously owned, and use it in their own lives on a daily basis. We are quite happy being able to help people get the technology they need for school, work, etc, at a significantly lower cost than retail. We know that this can make a huge difference in lots of people's lives, so we are glad to offer our services here. If you need a high-quality, pre-owned laptop, you know where you can look for the best options on the market. We want to get you the best Apple laptop deals possible, so we gathered some of our thoughts after years in the industry and came up with the best ways to get the devices you need for the best deals. Here is the best advice we can give you to keep in mind while shopping for great Apple laptop deals to save the budget.
Stick to Refurbished
The first bit of advice we can give you is also the most important. When looking for good Apple laptop deals, your eyes should already be set on refurbished devices, right away. The newest models might be tempting, especially when you look at advertisements, but in most cases they are just not worth it. It is not usually necessary to get the latest model because the previous ones will still be able to perform all of the tasks you need from them. As long as they run smoothly and are capable of running the applications you need, they will be a good fit for you. With the newest Apple products out of the way, we can turn our attention to the refurbished devices available right now. We always maintain a well-rounded selection of Apple MacBook laptops for you to have your options when shopping with us. You can find great items in the pre-owned market that work and are much more affordable than new ones.
We would also like to stress the importance of buying your Apple products refurbished, as opposed to used. Used items purchased directly from the previous owner are more risky to buy because you cannot be sure of their quality inside and out. Even if the seller provides ample pictures of the device and promises it works, you cannot be confident in the device's performance because they themselves are not experts in this technology. They may be completely unaware of any kind of internal damage with the laptop that will only worsen over the time that you own it. As honest as their intentions might be, they are simply not the most reliable source of information on the laptop. Our refurbished devices, on the other hand, are examined and tested by experts who understand this technology. We know our way around these devices and are able to detect and resolve a number of issues with them to get them in great condition for a new owner to enjoy and use often. Buying refurbished is sort of like the perfect intersection between buying new from retail and buying used directly from the previous owner. This is the best way to get Apple laptop deals without the fear of receiving a poorly functioning device.
Research Your Shop
In order to make sure that you are getting the best Apple laptop deals that you can, you should do some basic research first on the sellers you are buying from. This is important because you want to only look at places that have great reputations with their customers. This greatly increases your chances of having a successful shopping experience and getting a product that you love. Look online for reviews of shops that sell refurbished Apple products and see which ones have good reputations for delivering on quality products, excellent customer service, great product offerings, and fair prices. The sellers you buy from should be trustworthy and reliable. We have worked hard over our 25+ years of experience here at Mac of All Trades to earn the reputation we have today. That is because we have been committed since the very beginning to providing quality products for our customers and excellent service in the process. Our experts know their way around all kinds of Apple products and do a great job of making any necessary repairs to get them in working order before a customer ever sees the device. We are always happy to see our customers get excited at finding the exact Apple MacBook Air that they were hoping to find in the pre-owned market since they could not shop retail. It is a great feeling and one that we have held true to throughout all of our years in business. So when we say look for excellent shops, we truly mean it because we have spent years maintaining our high standards and we would hope that other shops would do the same. Stick to trustworthy shops and you should be able to find what you need.
At Mac of All Trades, we are always striving towards quality products and customer satisfaction. We want our customers to walk away feeling excited that they got a great deal on the device they needed for work, or that they were able to quickly replace a damaged laptop for a fair price. When the customer wins, we do too, so we do our best to keep this relationship strong and make sure that our customers feel like they can always turn to Mac of All Trades for the best Apple laptop deals.
You can take a look at our laptops here and browse around our desktops and other products while you are at it to see what deals we have in store.
Visit Our Online Store Today
Here at Mac of All Trades, we carry a great variety of Apple products that have been carefully refurbished so you always enjoy that unique Apple experience. If you want to buy a MacBook Air that you can rely on for years, we have exactly what you need.
For more information on the different model MacBooks we carry, check out our store, or call us at 800-581-8987.