Posted by Mac of All Trades Tech Team on Jun 25th 2021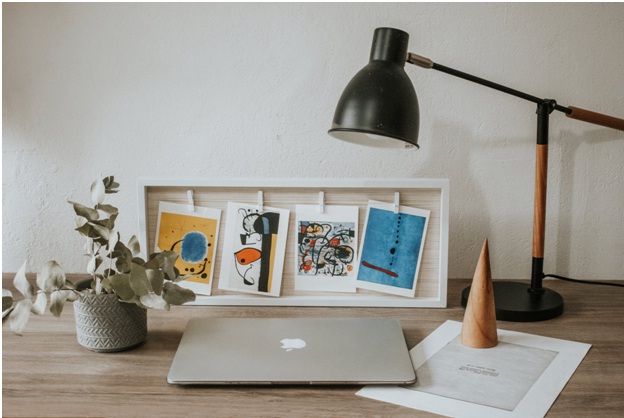 These days, it's not uncommon to see students of all ages carrying laptops and tablets around. This is simply a reflection of how important these devices have become in our everyday lives, not to mention in the education sector specifically.
Whether it's the need to upload assignments on Blackboard or attend Zoom meetings with classmates, having a reliable laptop seems like a must. Are MacBooks for students a good idea compared to other models out there? The following guide will shed some light on the benefits of Apple MacBooks and why they might be the superior option no matter the age or level of education of the students in question.
The Digitalization of the Classroom
Since the 90's, we've seen a rapid change in the role that computers play in the classroom. Years ago, computers played only a peripheral role. They might be featured in computer labs and libraries, and students would occasionally use them to perform research tasks or to utilize an outdated math game, or something equally obscure.
Now the tables have turned in a sense, as many of the core aspects of our educational system rely on computers and students having easy access to them. Schools across the country utilize digital interfaces for classroom communication, assignment scheduling, and even the process of turning assignments in. These new systems permeate all levels of education, from as early as 1sta nd 2nd grade to college and beyond.
The pandemic only pushed this trend further, as Zoom calls and digital communication became absolutely essential. The problem with this is that many students had to utilize their home computers or their parents' laptops just to be able to attend class and get their work done.
Clearly, there is a huge need for students to have high-quality computers at their disposal, especially laptops that can be easily carried around or moved from room to room without much trouble. While a quality tablet could fill this role more or less, these don't provide the same degree of usability as a laptop. Once students reach a certain age, having a reliable laptop just makes sense.
The Benefits of MacBooks For Students
Apple MacBooks are the definition of a reliable laptop. These high-quality devices are loved by professionals the world over, for their lightweight feel and long-lasting components. Compared to most other kinds of computers out there, MacBooks stand out as the quality option.
The question is, do students need such a high-quality laptop? Especially in elementary or Middle School?
It all depends on the kind of experience that the student is able to derive from the computer itself. Many lower end computers are sluggish and are prone to crashing. They also have extremely short lifespans, and tend to be larger and clunkier than MacBooks as well.
Do you want to invest in computers that will last for years and provide an enjoyable experience, or ones that will need to be replaced in only a year or two and that will be a pain to use? With computers, it's always worth purchasing the quality option, as the whole point of a computer is to make things easier for us. In order to keep up with today's technological world, students need high-quality computers that will actually aid them in their work, not hinder them.
MacBooks for students are a great option simply because these laptops are sleek, lightweight, easy to carry around, and offer incredible performance. With the familiar Apple ecosystem and dependable hardware that lasts for years, it's the smart investment no matter what grade or education level the students are on.
Finding Affordable MacBooks in Bulk
With quality, you're almost always going to pay more. Apple devices are often known for their higher than average prices, but that is due mainly to the fact that they are built better and use better quality components than other devices.
If you are looking for a way to get a great deal on MacBooks for students, or need to buy a large quantity of them in order to equip a whole classroom, you are already right where you need to be. Here at Mac of All Trades, we have a wide variety of different Apple computers for sale, including the MacBook Pro and MacBook Air, which are great for students of all ages.
We also offer bulk rates and affordable refurbished Apple computers for classrooms. Without question, Apple MacBooks are one of the best choices in terms of providing useful digital technology into educational settings. Whether it's for a university computer lab or an elementary school library, these computers will help to ensure that students stay connected and have all of the resources they need in order to prosper.
For inquiries about our bulk rates for educational purposes, please reach out to us at 800-581-8987. You can also view our selection of refurbished laptops in our store.