Posted by Mac of All Trades Tech Team on Aug 11th 2021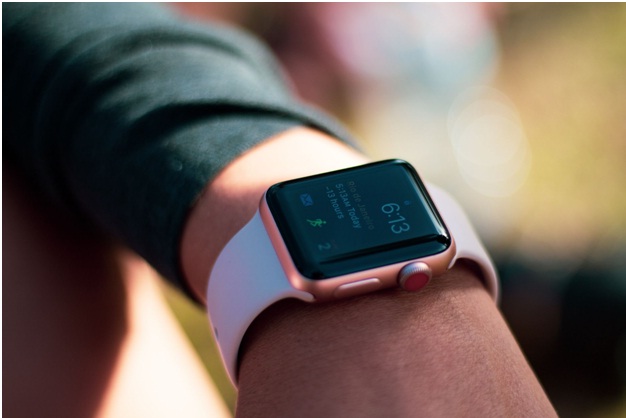 Smart watches have become all the rage in recent years and it is no mystery as to why. They are intelligent pieces of technology on your wrist. Can it really get more convenient than that? Well, yes. These incredible devices can track your steps, calories burned, and other statistics for optimal physical health. Plus, they can keep you connected to your contacts without the use of your phone. Now that's a hands-free and convenient device!
However, one major drawback of smart watches is that they cost money-- a lot of money. Heaps of it, in fact. Fortunately, we have a way for you to own one of the smart watches without paying the hefty price. At Mac of All Trades, we have a plethora of Apple products that are used and refurbished because brand new doesn't always mean better. All of our products are all quality-assured and work just as well as new products, but without the terrifying prices. We have MacBook Pros, MacBook Airs, iPads, desktops, iPhones, and other accessories. And, oh yes-- we have used Apple Watches, too.
But, why exactly should you buy a used Apple Watch anyway? Let's investigate just seven reasons why this device is so special.
1.An Upgraded Physical Life
As was touched upon earlier, an Apple Watch is a great way to improve your physical wellness. It measures the movement of your body in various ways. There are daily activity rings that align with your self-set goals. When you close a ring, you accomplish a daily goal. And what a great feeling that is!
There are other statistics that are measured on the Apple Watch as well. No matter what form of exercise you partake in, it pays attention and shows you all the numbers that you want to see. Running, dancing, basketball, high intensity interval training-- any way you move your body, your exercise partner is right there on your wrist, recording it all.
There are tons of workout metrics available on your Apple Watch sidekick: BPM, active calories, calories burned, and more. Exercising never felt so good or fulfilling.
2.Improving Your Sleep
The Apple Watch tracks your sleep so you can pay close attention to just how many hours you are sleeping. No estimates. Just factual numbers. But, that's not all it does in terms of bettering your sleep. When paired up with your iPhone, it can help you make a sleep schedule and improve your bedtime routine. Sweet, sweet dreams indeed.
3.Optimal Heart Health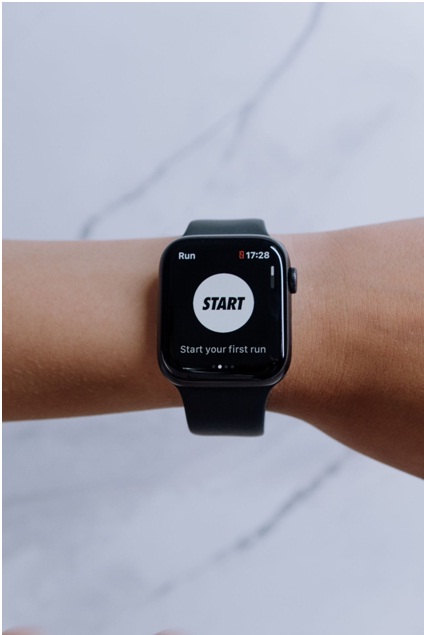 Cardiovascular illnesses can often go undetected or unnoticed. If someone is having a heart attack, heart palpitations, or any other sudden heart issue, your Apple Watch will be there to notice and notify you so you can get the help you need-- and fast.
It's also there to promote overall heart health, not only in emergencies. There is an electrocardiogram feature in every Apple Watch. It can keep you up to date with your heart rate and rhythm, but also your doctor if he/she ever needs to know.
4.Stay in Contact with your Contacts
When the Apple Watch is paired with your other Apple products, especially the iPhone, your contacts automatically sync. You can call, text, video call, and message from your wrist. Whenever you happen to be away from your phone, whether you left it in the car or are out for a run, you still receive messages and calls from people you would on your phone.
5.Synced Apps
Along with your contacts, your watch can be synced with other features of your phone, such as your social media apps, health app, and more. You'll be able to listen to your music, stream Apple Music, and even use Apple Pay. You can also ask Siri any time you need a question answered or a task accomplished. She'll be happy to help whenever and wherever you need her.
Another great advantage is the convenience of directions. You can receive up-to-date notification when you need to turn on your journey. You'll get a light buzz on your wrist so you don't need to look away from where you're going. That's right-- all of this with a simple flick of the wrist.
6.Water Resistant
Are you into swimming? Or are you simply looking for a watch that isn't bothered by water? Then this is the watch for you. It can magically withstand 50 meters in depth. That way, you can enjoy the benefits of water activities without the worry of wrecking your favorite technological device. Plus, you can even track the laps of your swim, how many yards you completed, and other unique metrics to keep you in reach of your swimming goals.
As another added bonus, it easily can be dunked under the faucet when you're washing your hands. And, if you want to wash your hands efficiently, you'll need to do that for twenty full seconds. It's easy to forget, but not with used Apple Watches. They automatically detect when you're washing your hands, then start a 20-second timer for you.
7.Emergency Services
In case there ever is a time when you need swift and immediate assistance from authorities, your watch is right there to quickly get you the help you need. You only need to press and hold the side button and you'll get emergency assistance. Or, if you have fallen and injured yourself, your intelligent watch will detect this and instantly call for help for you. And, yes-- it will even do this for you if you are in a foreign country.
Watches no longer just tell us the time and date. They have greatly evolved to make our lives easier and healthier in a multitude of ways. However, their price tags aren't exactly inviting. Fortunately, buying used Apple Watches allows nearly anybody to reap the benefits of these incredible devices without going bankrupt. Feel free to visit our page to see our many options of used Apple Watches along with other used Apple products. You won't be sorry you did-- and neither will your wallet.