Posted by Mac of All Trades Tech Team on Apr 27th 2021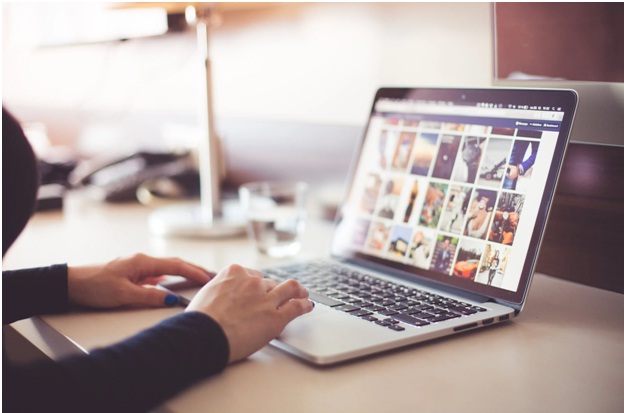 Apple has long been one of the most well-known brands when it comes to high-quality computers. They have an impressive line of desktop models as well as laptops that are often found in professional environments because of how well they perform and how reliable they are.
The question is, which of these Apple computers is right for you? If you're looking for the best all-around machine that has plenty of power and features, a refurbished MacBook Pro 15" might be the best choice that will match your needs.
Below we'll take a closer look at why buying one of these quality laptops will most likely meet your needs and give you the kind of experience you are looking for.
1. Perfect Combination of Performance and Portability
One of the first standout reasons to purchase one of these Apple laptops is their high degree of usability. They feature professional-quality hardware that will allow you to perform just about any work task you can imagine. MacBook Pros are perfectly suited for intense graphic design tasks, development, video editing, rendering, and more.
However, despite all of this power they are still highly portable. This is a huge selling point that makes these laptops so desirable. Who wants to be tied down to one desk? These days, it's important to have flexibility in your work habits, and that's exactly what a laptop like the MacBook Pro 15" offers.
At a certain point, some laptops become inconvenient to carry around everywhere, however. The largest high-performance laptops are rather heavy and can only be comfortably carried around in a laptop bag or similar carrying case, and they can be somewhat cumbersome to use casually such as in bed or on your lap, if need be.
The MacBook Pro 15" is ideal if you want a good-sized laptop that is still rather lightweight and portable. These laptops feature more than enough processing power and memory yet don't feel burdensome to carry around.
2. Better Price Point
A refurbished MacBook Pro 15" will come in at a great price point as opposed to buying a brand new device, especially one with impressive specs like this. It's important not to get stuck in the mindset that you have to buy new when getting a computer. If properly refurbished, an Apple laptop that has been previously used is still just as functional as a new model. Why pay full price when you don't have to?
Being able to get a high-quality computer at a better price point is smart if you are on a tight budget or would simply prefer to spend the money on something else, such as peripherals. Either way, you can find a great selection of properly refurbished MacBooks and other Apple computers here in our store, that will allow you to find a device that best matches your budget. Unlike shopping in retail outlets that only have a handful of the latest models, here you can select from a wider range of Apple laptops and price points that will make the buying process a whole lot easier.
3. The High-Quality You're Looking For
Ultimately, you want a laptop that will actually allow you to get your work done and that won't cause you any unwanted hassle. The MacBook Pro 15" certainly falls into this category, as it is designed with quality components that will stand up to years of continuous usage. Apple products in general are crafted with longevity in mind, which is why it's not uncommon to see people walking around with iPhones that are half a decade old. They simply know how to produce quality products.
It can be difficult to find these products at bargain prices, however. As great as the MacBook Pro 15" is, a brand new one might be difficult to squeeze into your budget. It's well worth it to invest in a well-made computer, however, but in some cases you may simply want a more affordable option.
If you want a high-quality laptop at a more reasonable price, you will find what you are looking for here at Mac of All Trades. We carry refurbished MacBook Pro 15" laptops, along with a wide assortment of other Apple devices. Whether you are in need of a highly functional and flexible laptop, a convenient Apple iPad for on-the-go entertainment, or a powerful desktop computer, we have the selection you are looking for. Don't overspend for the Apple products you need.
Unsure of the specific laptop you need or want more information regarding the condition of one of our certified refurbished laptops or other devices? You can easily get in touch with our team here at Mac of All Trades by calling 800-581-8987. We will help answer any questions you might have and point you toward the right Apple device to suit your needs and budget.