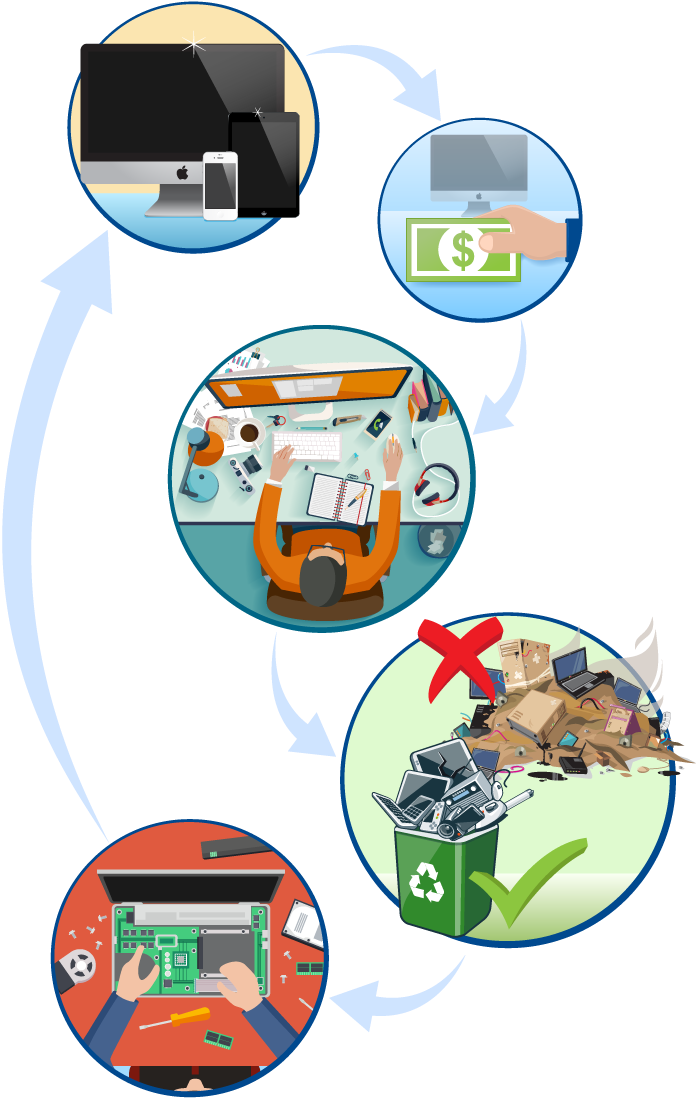 Being environmentally friendly is one of our top priorities at Mac of all trades. That is why we work hand in hand with Asset Recovery Companies and Recyclers.
We invest in resource recovery to reduce use of limited resources.
It is estimated that only 29% of global e-waste is handled through recycling channels. Our goal is to help increase this number while decreasing wasted heavy metals in landfills that come from end of life technology products. We are Apple specialists with over 20 years of experience remarketing IT assets into the high demand Apple market. We want to make IT asset disposition (ITAD) as easy as possible for you by offering packaging and high returns.
Here are a few ways you can join us on our mission to preserve electronic equipment:
Purchase a refurbished Apple product from us instead of buying new.