3 Reasons To Buy a Refurbished Apple Desktop
Have you ever wondered about buying a refurbished Apple Desktop? Sure you have, that's why you're here! And after all, buying a computer can be one of the most challenging purchasing decisions you can make. Yet, with so much in our modern daily lives that revolves around these intuitive machines, choosing a model that appropriately meets your needs is the key to successfully buying the right computer. And with new versions of Apple computers being delivered all the time, attempting to make the right decision can be an uphill battle.
To make your life easier, we've provided potential buyers with the following three reasons why refurbished Apple Desktop models like the iMac, Mac Pro and Mac Mini may be the best option for you when looking to make your next computer purchase. While a refurbished Mac Desktop isn't straight off the factory line, it may just have exactly the features you're looking for.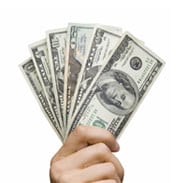 Price
Let's not kid ourselves: When buying a computer, price is one of the most vital aspect in making a choice. That's why Mac Of All Trades offers the most competitive pricing possible on all our refurbished Apple Desktop models. Whether you're looking to buy the popular iMac model, a powerful Mac Pro or simply need the convenience of a Mac Mini, every one of our refurbished Apple Desktops carries a price tag significantly lower than newer models without compromising computing prowess in the slightest.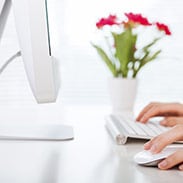 Capability
Price aside, one of the main concerns many potential buyers have with refurbished models is that they're not state of the art and may not have the same capabilities newer models allow. Yet, once they step back and realize exactly what they'll be using their computer for, purchasing a more cost-effective refurbished Apple Desktop simply makes more sense. Think about it. Say you need the Apple desktop computer for work, web browsing, photo editing and an occasional hand of online poker. Well, for instance, all of our 20-inch refurbished iMacs come equipped with 2.0 GHz Core Duo processors or better and are more than capable of handling any of those tasks and much more. Refurbished Mac Desktops do almost everything new Macs do, and of course can be upgraded to meet any task or purpose.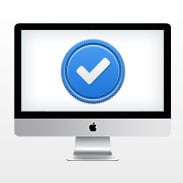 Quality
Regardless of being new, used or refurbished, no one is going to buy a computer that isn't functioning properly. That's why we guarantee every one of our refurbished Apple Desktop models receives a thorough quality check to ensure each model is in perfect working order. Our inspections are performed by real employees, who examine the machines for any flaws, defects, or under performing hardware, and if we find anything, we fix it and stand by our work. Furthermore, most of our refurbished models are next to new already, as many of them were simply returned gifts or lightly used in an office or school environment. All refurbished computers come with a 90-day money-back warranty, ensuring confidence in your product.
Hopefully now you're more informed about the great perks of buying a refurbished Apple Desktop. At Mac of All Trades, we strive to instill the confidence in you that buying a refurbished or used Mac product isn't a risk at all, but a smart and informed buying decision. Check out our selection of iMac, Mac Pro, and Mac Mini computers, and enjoy the great usability and power of Mac computing today.